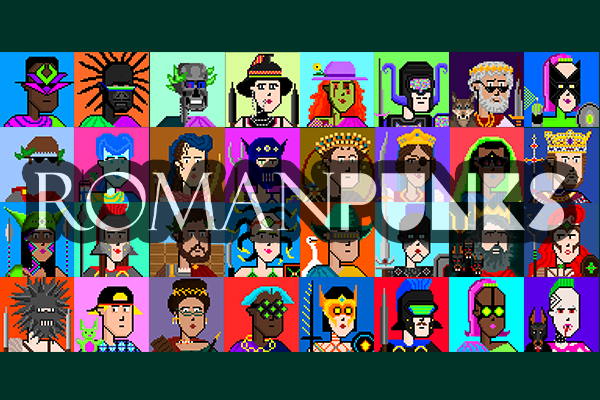 It's the year 410 AD, the Visigoths are sacking the city of Rome. A rift in the fabric of space-time occurs at the Temple of Jupiter Capitolinus. Suddenly multiple dimensions collide and coalesce. Time travelers & space farers exist alongside terrestrials who had previously lived thousands of years apart. The world is now a fractured patchwork of time and space with Rome at the center of it all. The world is now RomanPunk...
RomanPunks is a retrofuturistic, cyberpunk derivative world-building project inspired by fine art, history and the cryptopunk movement.
A total of 1,000 RomanPunk characters have been frozen in time and permanently minted on the Ethereum, WAX, Polygon and Algorand blockchains.
All images are drawn by hand by woman artist and co-founder, Cleopunktra, without the aid of AI or generative tools.
The basis for RomanPunk lore and backstories is exhaustively researched by history/sci-fi buff and co-founder, Punktavian.
RomanPunk characters are comprised of commoners and famous individuals based on Roman history, art history and pop culture.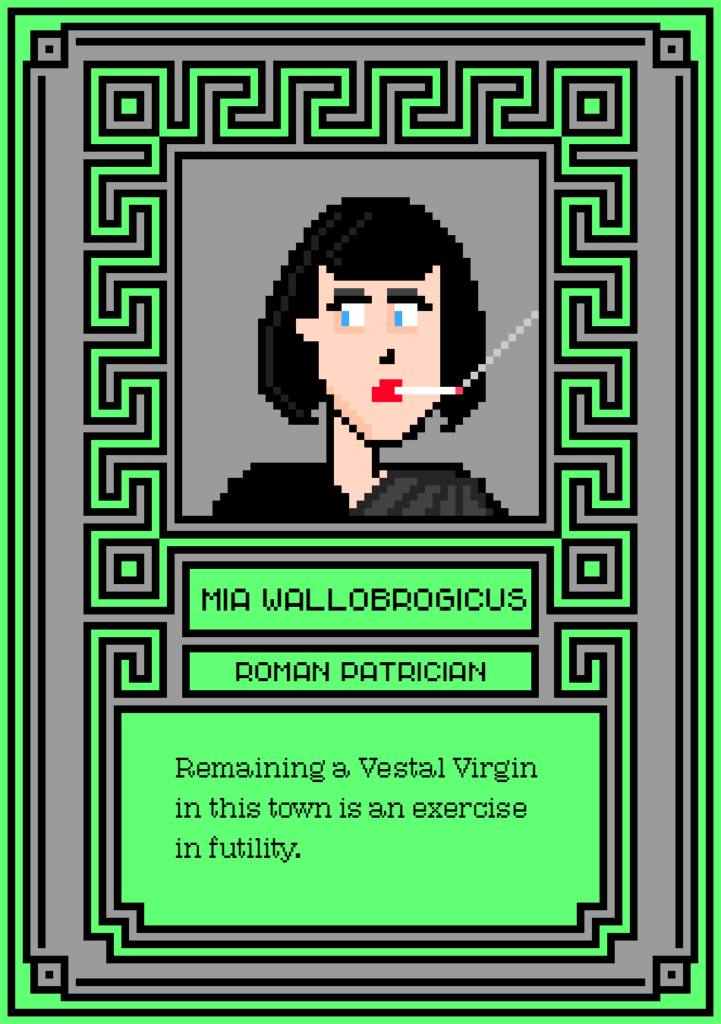 Join the RomanPunks Discord, follow us on Twitter and check out our Medium for the latest project development updates.
RomanPunk Avatars on Ethereum
The project first came into existence through early minting on OpenSea, promoting on Twitter and building a Discord community through giveaways and engagement. The idea of a cyberpunk-derivative 'RomanPunk' theme was in our heads for years, but it was the success of the Cryptopunks that was the catalyst for project conception and launch.
The Summer of Gladiators
After a hard working first 60 days spent building networks and attracting new collectors to RomanPunks, our community had begun to flourish and sales increased. We built a solid corps of collectors/fans and started offering utility through 
WAX Fighter Pack Series I
WAX Fighter Pack Series II
Contract Migration & Sandbox Builds
Tokenomics & Game Development
RomanPunks Comics and Lore Building