ID#: 260/1000
Name: Bardash Asp
Race: Scythian
Type: Slave
Avatar Rarity: Common
WAX Rarity: Rare
Class: Civilian
Attack: N/A
Defense: N/A
Speed: N/A
Tagline: "Chains don't make the slave, fear does."
LORE
Date of Birth: 733 BC
Place of Birth: Neapolis
Backstory:
Born 733 BC in Neapolis, Bardash was captured and enslaved by King Midas after an unsuccessful raid into his Kingdom of Phrygia. Known for his knowledge of and resistance to poisons, Bardash became an alchemist and food taster for the king.
To be Continued...
LINKS
OG RomanPunk on ETH OpenSea:
WAX Trading Card: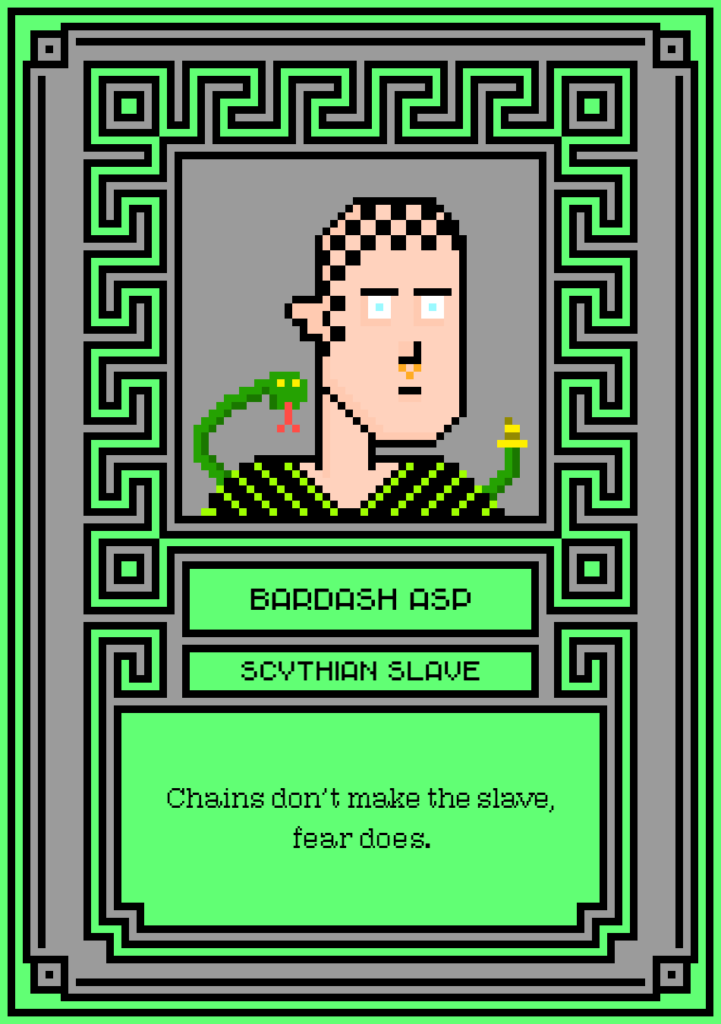 https://wax.atomichub.io/explorer/template/wax-mainnet/romanpunksio/673094
RomanPunk VX on Polygon OpenSea:
TBA
RomanPunk Fine Art on Algorand:
TBA