ID#: 279/1000
Name: Ted Surrectus
Race: Pontic
Type: Slave
Avatar Rarity: Common
WAX Rarity: Rare
Class: Civilian
Attack: N/A
Defense: N/A
Speed: N/A
Tagline: "Chains can chain me, and whips can whip me; but taunts won't taunt me."
LORE
Date of Birth: 125 BC
Place of Birth: Sinope
Backstory:
Born 125 BC in Sinope, Ted was raised by circus freaks and has become well known for his talents as an animal whisperer. He was enslaved by the invading Romans and sent to Rome to toil in the gladiator business.
To be Continued...
LINKS
OG RomanPunk on ETH OpenSea:
WAX Trading Card: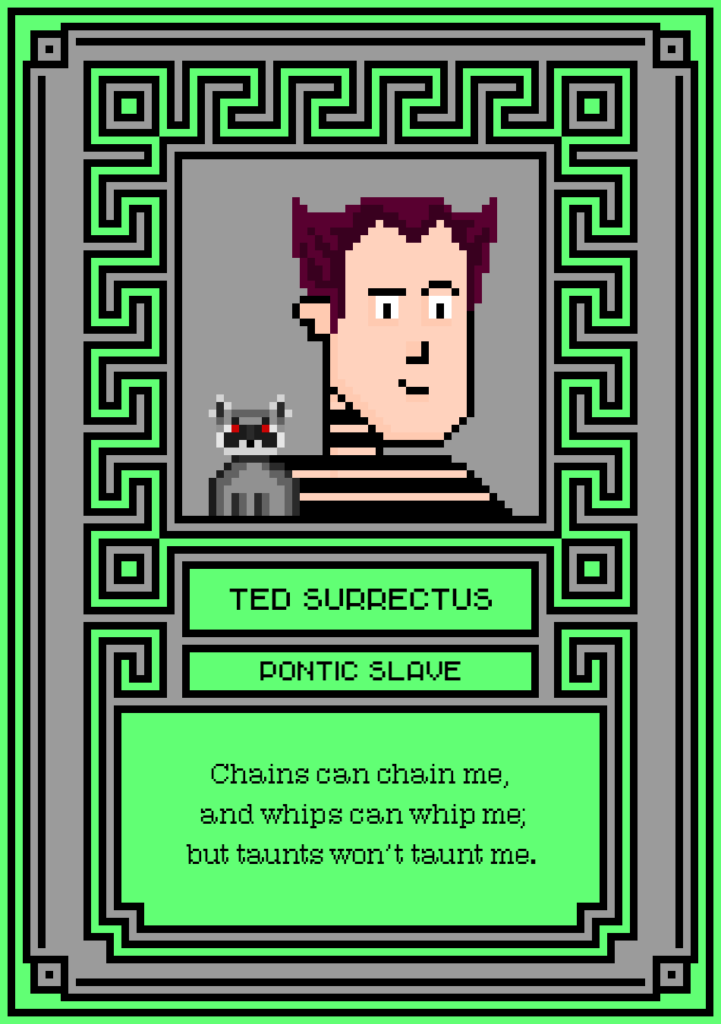 https://wax.atomichub.io/explorer/template/wax-mainnet/romanpunksio/678165
RomanPunk VX on Polygon OpenSea:
TBA
RomanPunk Fine Art on Algorand:
TBA