ID#: 295/1000
Name: Vivienne Lambert
Race: Lugdunese
Type: Equestrian
Avatar Rarity: Common
WAX Rarity: Rare
Class: Civilian
Attack: N/A
Defense: N/A
Speed: N/A
Tagline: "You call it a long shot, I call it a sure shot."
LORE
Date of Birth: 1969 AD
Place of Birth: Lugdunum
Backstory:
Born 1969 AD in Lugdunum, Vivienne is a 42x Olympic shooting gold medalist and undefeated Universal Laser Tag League (ULTL) champion. A household name across galaxies and dimensions, she is known for her ironclad mettle and heart of stainless steel.
To be Continued...
LINKS
OG RomanPunk on ETH OpenSea:
WAX Trading Card: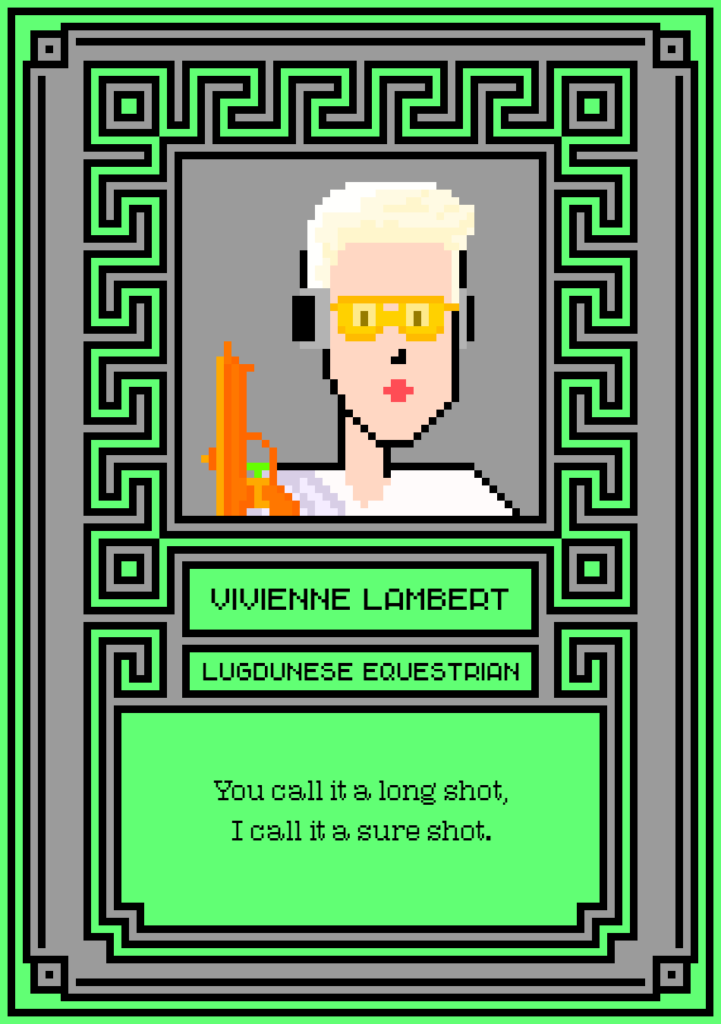 https://wax.atomichub.io/explorer/template/wax-mainnet/romanpunksio/688367
RomanPunk VX on Polygon OpenSea:
TBA
RomanPunk Fine Art on Algorand:
TBA