ATTRIBUTES
ID#: 774/1000
Name: Lita Scapula
Race: Tarraconese
Type: Gladiator
Avatar Rarity: Common
WAX Rarity: Rare
Class: Fighter
Attack: 9
Defense: 9
Speed: 7
Tagline: "Dying will be one of the great events of your life."
LORE
Date of Birth: 117 AD
Place of Birth: Barcino
Backstory: Born in 117 AD in Barcino, Lita displayed exceptional martial arts talents, so was hand picked to be the personal bodyguard of Hadrian; however, on his death Lita was forced to join the Emperor in his tomb. While attempting to escape, she discovered a dimensional portal which cast her to a parallel universe set in an atomic age. As an outsider, her only option was to battle for survival in the cybercolosseum.
To be Continued…
LINKS
OG RomanPunk on ETH OpenSea:
WAX Trading Card: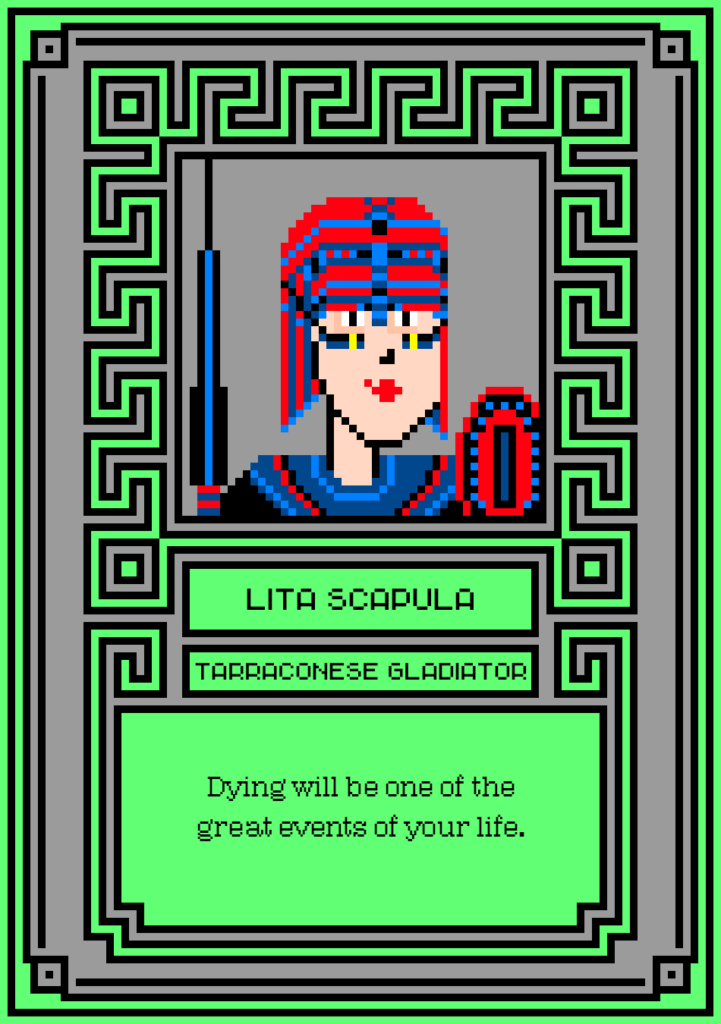 https://wax.atomichub.io/explorer/template/romanpunksio/569181
RomanPunk VX on Polygon OpenSea:
TBA
RomanPunk Fine Art on Algorand:
TBA