ATTRIBUTES
ID#: 783/1000
Name: Tilda Martel
Race: Aquitanian
Type: Gladiator
Avatar Rarity: Common
WAX Rarity: Common
Class: Fighter
Attack: 8
Defense: 9
Speed: 7
Tagline: "Real power is in the heart."
LORE
Date of Birth: 222 AD
Place of Birth: Burdigala
Backstory:
Born in 222 AD in Burdigala, Tilda grew up as a rebellious youth, often staying out all night fighting and reveling in the streets. One night she was picked up by a gang of time traffickers who pressed her into service as a gladiator in the 28th century. She made it her mission to return home to her grieving family.
To be Continued…
LINKS
OG RomanPunk on ETH OpenSea:
WAX Trading Card: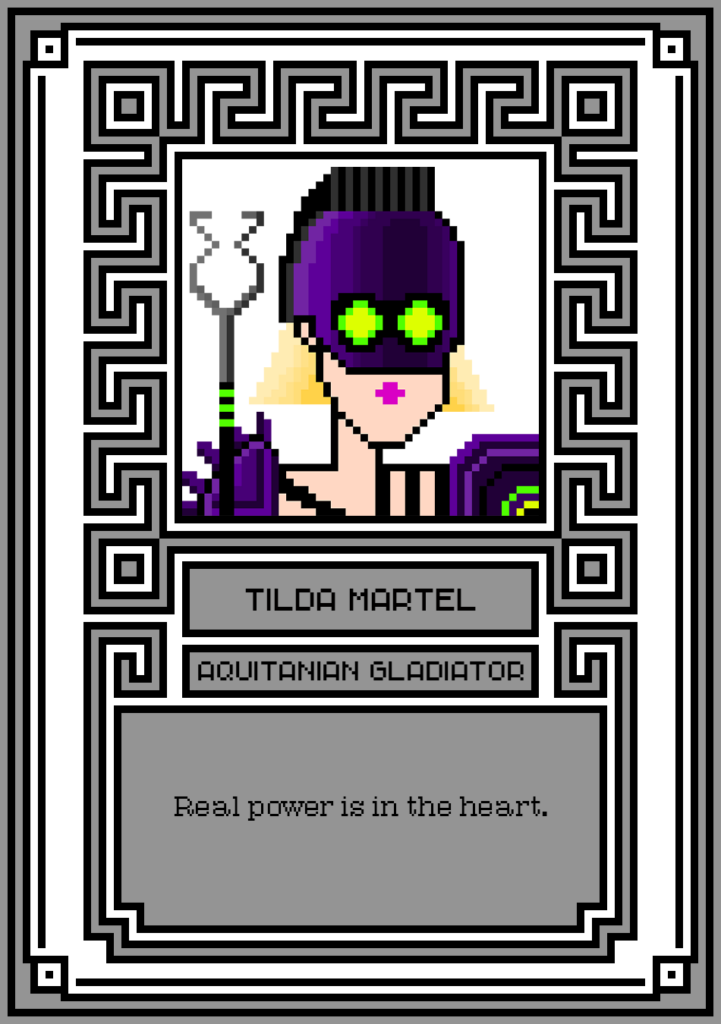 https://wax.atomichub.io/explorer/template/romanpunksio/594695
RomanPunk VX on Polygon OpenSea:
TBA
RomanPunk Fine Art on Algorand:
TBA