ATTRIBUTES
ID#: 791/1000
Name: Zibqet Phoenicia
Race: Carthaginian
Type: Soldier
Avatar Rarity: Common
WAX Rarity: Common
Class: Fighter
Attack: 6
Defense: 6
Speed: 6
Tagline: "A woman should be II things: who and what she wants."
LORE
Date of Birth: 202 BC
Place of Birth: Carthage
Backstory:
Born in 202 BC in Carthage, Zibqet is an illegitimate child of the Roman General Scipio Africanus. Her natural fighting talents brought her to the legion along with her sister Elissa. The two eventually went AWOL through a dimensional portal and flourished as vigilantes in a 22nd century dystopian megacity.
To be Continued…
LINKS
OG RomanPunk on ETH OpenSea:
WAX Trading Card: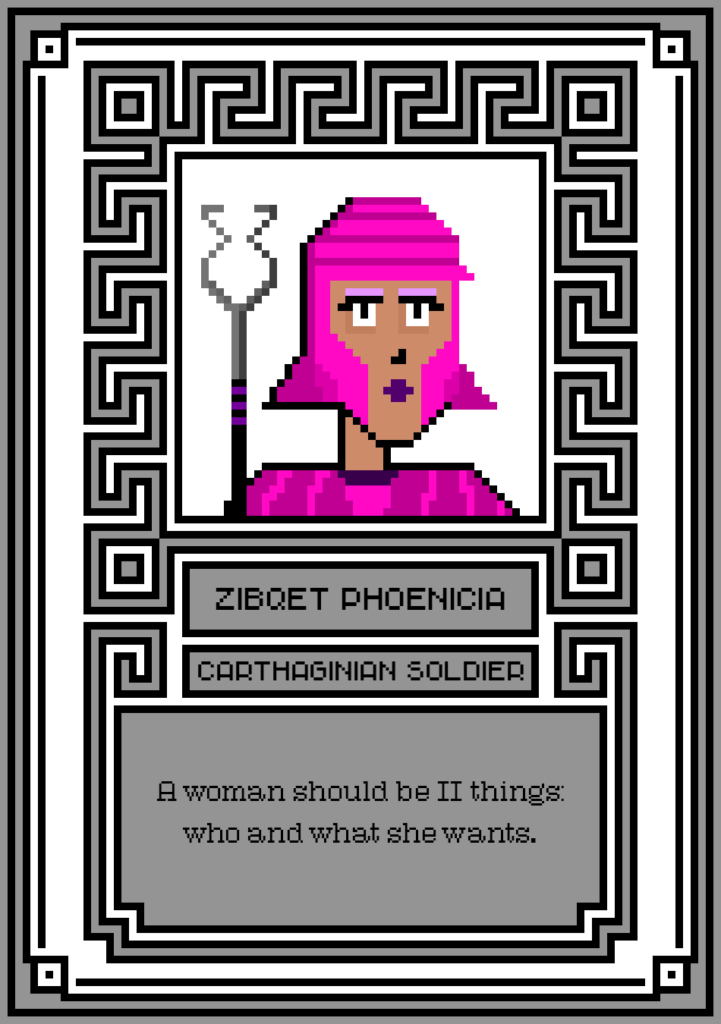 https://wax.atomichub.io/explorer/template/romanpunksio/595696
RomanPunk VX on Polygon OpenSea:
TBA
RomanPunk Fine Art on Algorand:
TBA