ID#: 837/1000
Name: Epa Leonnora
Race: Galatian
Type: Soldier
Avatar Rarity: Common
WAX Rarity: Rare
Class: Fighter
Attack: 8
Defense: 8
Speed: 9
Tagline: "My nervous system is fully engaged with the metaverse architecture."
LORE
Date of Birth: 299 BC
Place of Birth: Perinthus
Backstory:
Born 299 BC in Perinthus, Epa fought with a Celtic war band that invaded Asia and founded Galatia. Epa's mind and body were often possessed by a 33rd century AD version of herself who plugged in to experience the glory of defeating the Seleucid king Antiochus I Soter in the Battle of Elephants.
To be Continued...
LINKS
OG RomanPunk on ETH OpenSea:
WAX Trading Card: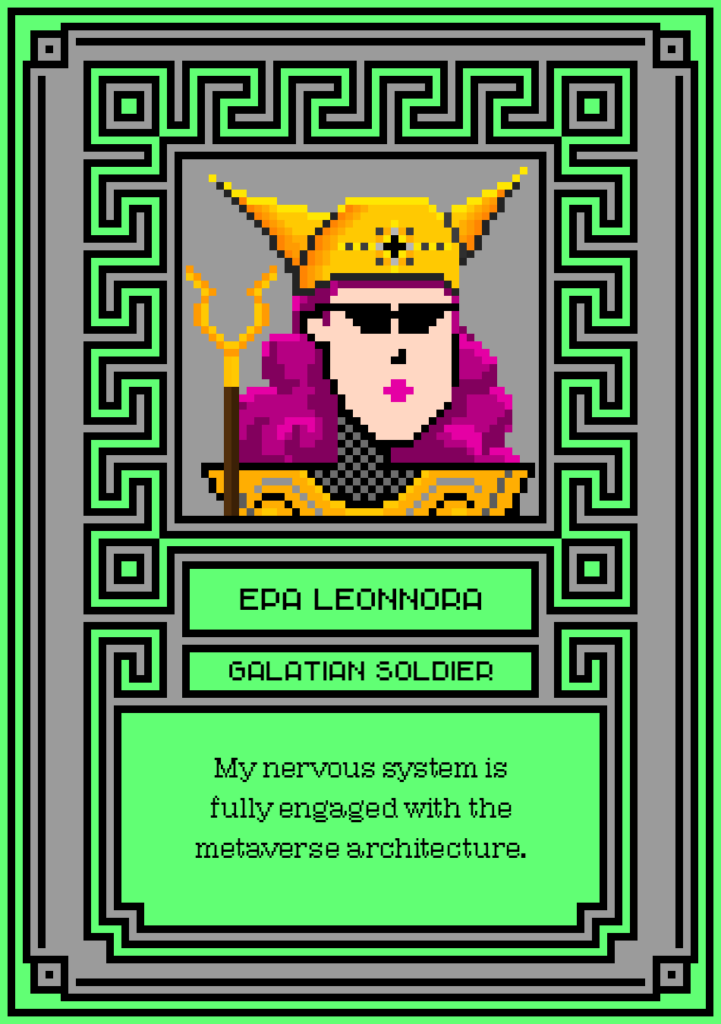 https://wax.atomichub.io/explorer/template/romanpunksio/607214
RomanPunk VX on Polygon OpenSea:
TBA
RomanPunk Fine Art on Algorand:
TBA