ID#: 844/1000
Name: Laodice Eupator
Race: Roman
Type: Soldier
Avatar Rarity: Common
WAX Rarity: Rare
Class: Fighter
Attack: 7
Defense: 7
Speed: 8
Tagline: "You're nothing more than poison in my veins."
LORE
Date of Birth: 129 BC
Place of Birth: Sinope
Backstory:
Born 129 BC in Sinope, Laodice is the sister of Mithridates the Great. To avoid being forced to marry her brother, she fled to an alternate dimension where she conspired with the Roman general Pompey to defeat and exact revenge on Mithridates.
To be Continued...
LINKS
OG RomanPunk on ETH OpenSea:
WAX Trading Card: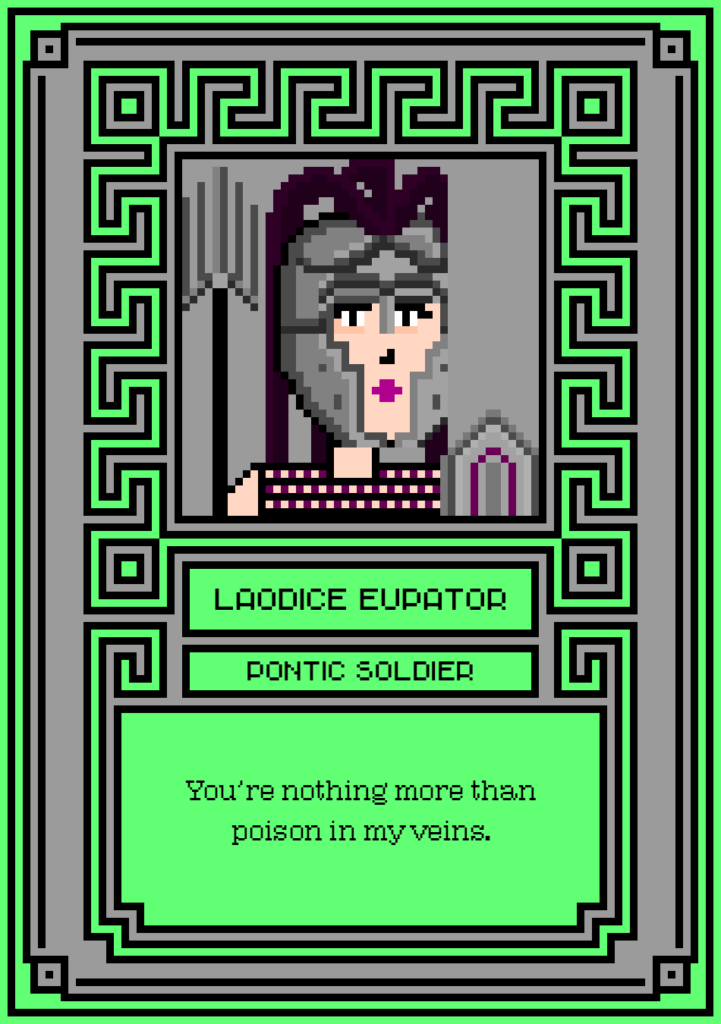 https://wax.atomichub.io/explorer/template/romanpunksio/609188
RomanPunk VX on Polygon OpenSea:
TBA
RomanPunk Fine Art on Algorand:
TBA