ID#: 852/1000
Name: Morys Mygdon
Race: Phrygian
Type: Gladiator
Avatar Rarity: Common
WAX Rarity: Common
Class: Fighter
Attack: 8
Defense: 8
Speed: 7
Tagline: "He ain't heavy, he's my brother."
LORE
Date of Birth: 144 BC
Place of Birth: Gordion
Backstory:
Born in 144 BC in Gordion, Morys, a blacksmith, and his brother Pierpont, an accountant, were enslaved by the Romans and forced into gladiator combat. Morys was shipped off to an alternate dimension, dedicating his life to return and watch over his younger sibling.
To be Continued...
LINKS
OG RomanPunk on ETH OpenSea:
WAX Trading Card: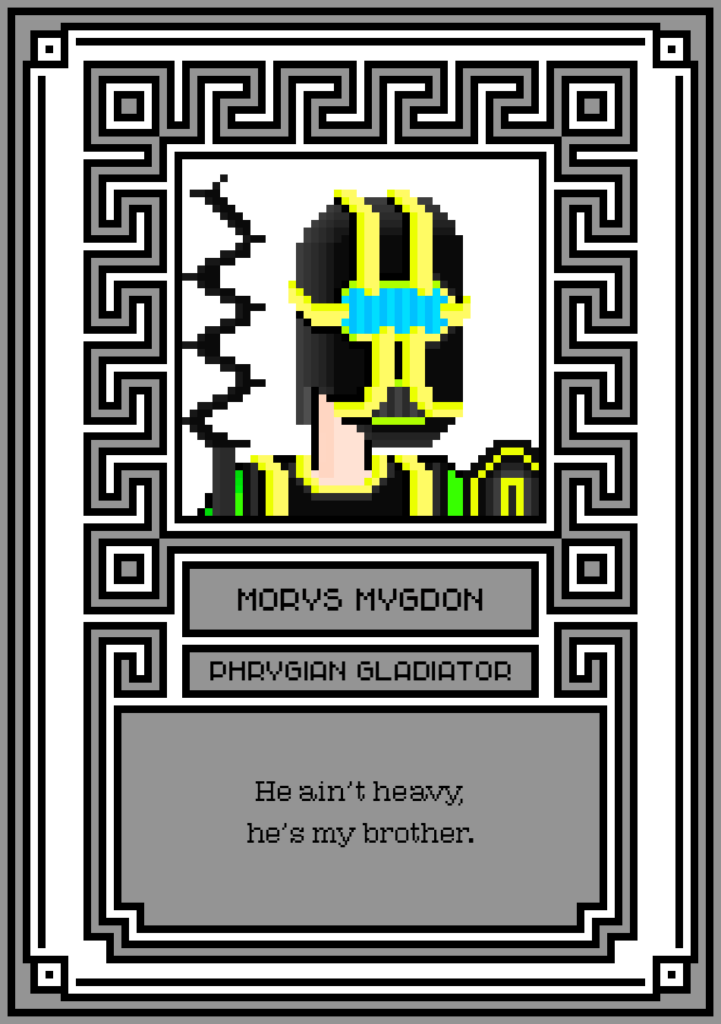 https://wax.atomichub.io/explorer/template/romanpunksio/611690
RomanPunk VX on Polygon OpenSea:
TBA
RomanPunk Fine Art on Algorand:
TBA