ID#: 860/1000
Name: Seuthes Cimmeria
Race: Thracian
Type: Gladiator
Avatar Rarity: Common
WAX Rarity: Epic
Class: Fighter
Attack: 9
Defense: 10
Speed: 9
Tagline: "Pain is erased when inflicted upon aliens."
LORE
Date of Birth: 113 BC
Place of Birth: Philippopolis
Backstory:
Born in 113 BC in Philippopolis, Seuthes fought with Spartacus in the Third Servile War, lost and was crucified by the Romans. His dying body was abducted off the cross by aliens, who forced him to fight as a cybergladiator for eternity.
To be Continued...
LINKS
OG RomanPunk on ETH OpenSea:
WAX Trading Card: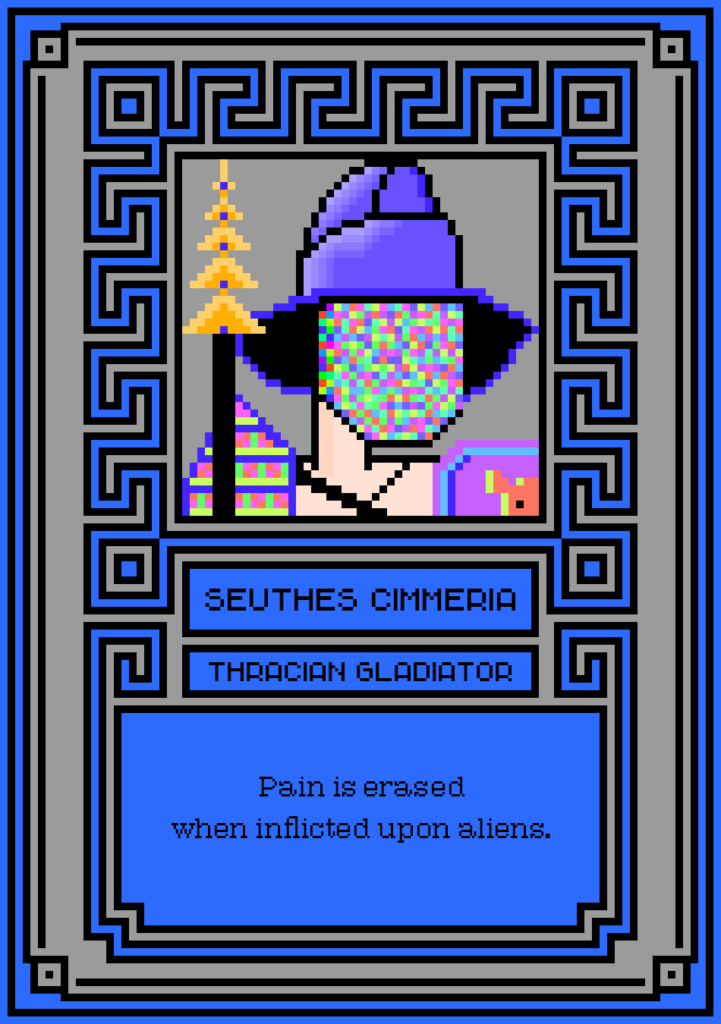 https://wax.atomichub.io/explorer/template/romanpunksio/616414
RomanPunk VX on Polygon OpenSea:
TBA
RomanPunk Fine Art on Algorand:
TBA