ID#: 862/1000
Name: Jez Obradovus
Race: Moesian
Type: Gladiator
Avatar Rarity: Common
WAX Rarity: Rare
Class: Fighter
Attack: 7
Defense: 7
Speed: 7
Tagline: "War will kill you in the sunshine or the dark."
LORE
Date of Birth: 333 AD
Place of Birth: Singidunum
Backstory:
Born in 333 AD in Singidunum, Jez spent his entire life in the city of his birth as a loyal guard, helping defend against invading Sarmatians. He befriended his commander Theodosius, who, after becoming Roman Emperor, hired Jez as an interdimensional henchman.
To be Continued...
LINKS
OG RomanPunk on ETH OpenSea:
WAX Trading Card: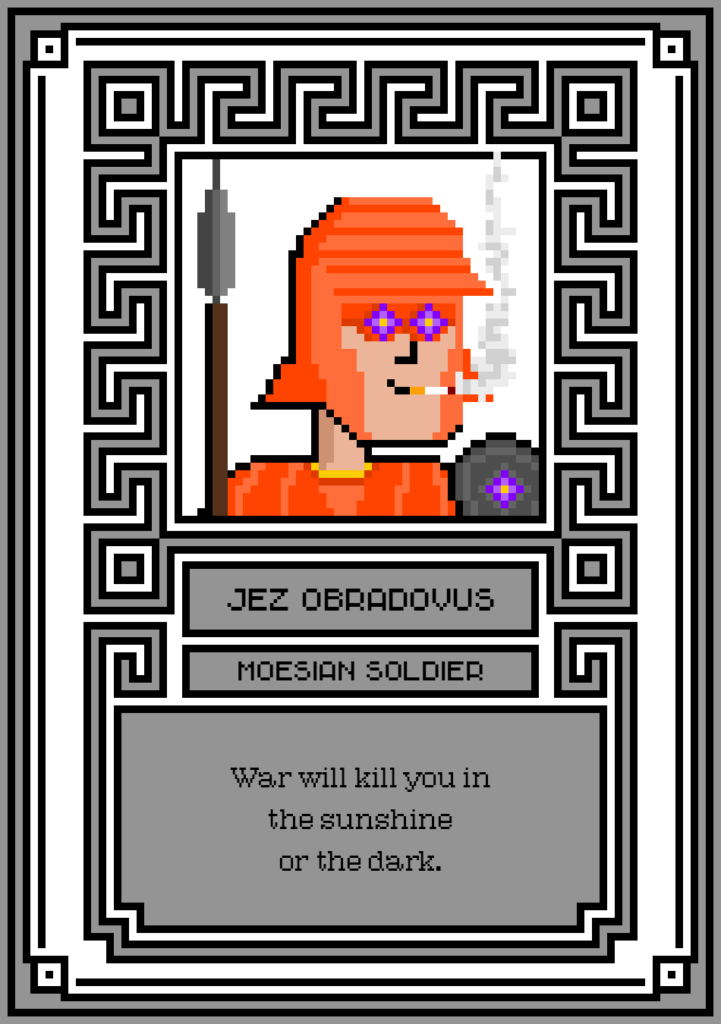 https://wax.atomichub.io/explorer/template/romanpunksio/617388
RomanPunk VX on Polygon OpenSea:
TBA
RomanPunk Fine Art on Algorand:
TBA