ID#: 864/1000
Name: Takuka Shakoor
Race: Gaetuli
Type: Gladiator
Avatar Rarity: Common
WAX Rarity: Rare
Class: Fighter
Attack: 9
Defense: 8
Speed: 8
Tagline: "My skin is soft, my heart is cruel, my spear is sharp."
LORE
Date of Birth: 404 AD
Place of Birth: Unknown
Backstory:
Born in 404 AD in a herd of nomads, Takuka was forced to marry at 11, murdered her husband at 13 and became a gladiator champion at 16. Now she travels across dimensions thirsting for blood and glory in the ring.
To be Continued...
LINKS
OG RomanPunk on ETH OpenSea:
WAX Trading Card: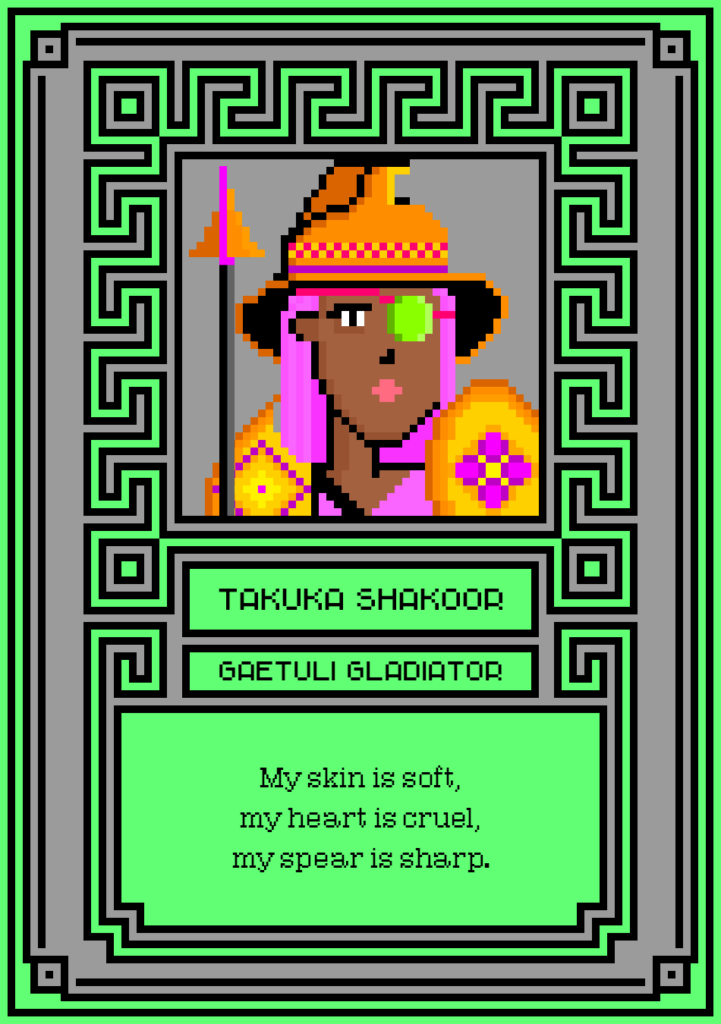 https://wax.atomichub.io/explorer/template/romanpunksio/618101
RomanPunk VX on Polygon OpenSea:
TBA
RomanPunk Fine Art on Algorand:
TBA