ID#: 880/1000
Name: Xylon Tinner
Race: Helvetian
Type: Gladiator
Avatar Rarity: Common
WAX Rarity: Rare
Class: Fighter
Attack: 9
Defense: 9
Speed: 7
Tagline: "The master's tools will never dismantle the master's villa."
LORE
Date of Birth: 266 AD
Place of Birth: Basel
Backstory:
Born 266 AD in Basel to dimension-hopping inventors from the 23rd century, Xylon learned from his mother how to make advanced weapons, and from his father how to use them. Now he travels across space and time in search of his next fight.
To be Continued...
LINKS
OG RomanPunk on ETH OpenSea:
WAX Trading Card: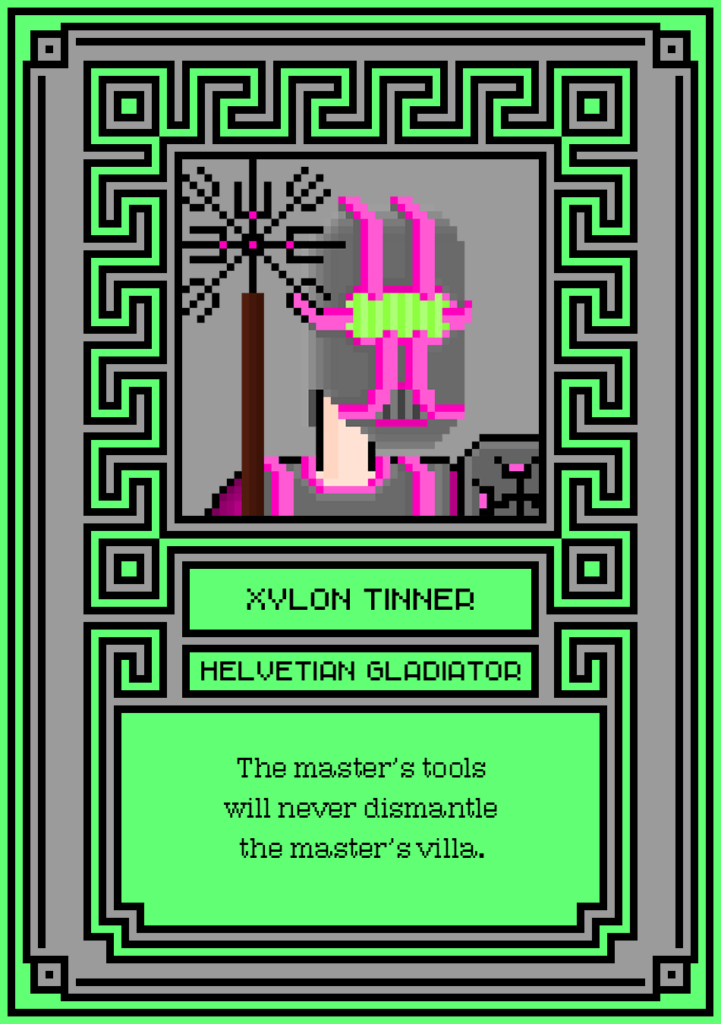 https://wax.atomichub.io/explorer/template/romanpunksio/622426
RomanPunk VX on Polygon OpenSea:
TBA
RomanPunk Fine Art on Algorand:
TBA