ID#: 884/1000
Name: Alce Sylla
Race: Phrygian
Type: Gladiator
Avatar Rarity: Common
WAX Rarity: Common
Class: Fighter
Attack: 8
Defense: 7
Speed: 8
Tagline: "Only a life lived for others is a life worthwhile."
LORE
Date of Birth: 311 AD
Place of Birth: Gordion
Backstory:
Born 311 AD in Gordion, Alce volunteered to battle as an interdimensional gladiator in place of his half-witted brother, Alberic, who was caught stealing silverware. Now he fights in a shopping mall arena in a Romanesque 20th century AD.
To be Continued...
LINKS
OG RomanPunk on ETH OpenSea:
WAX Trading Card: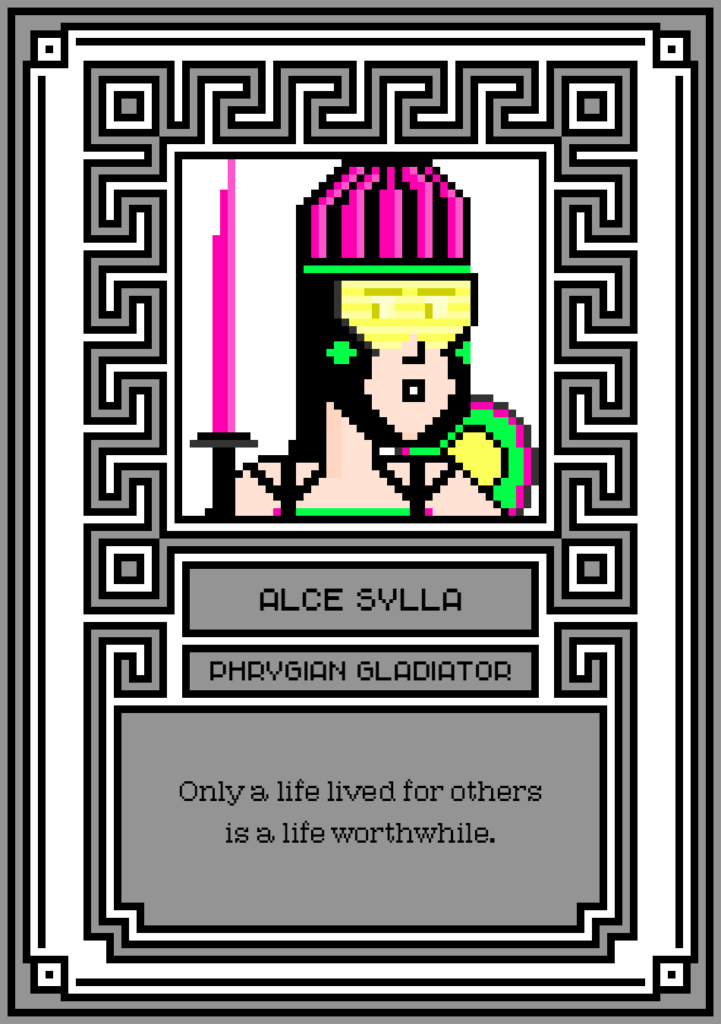 https://wax.atomichub.io/explorer/template/romanpunksio/623190
RomanPunk VX on Polygon OpenSea:
TBA
RomanPunk Fine Art on Algorand:
TBA