ID#: 890/1000
Name: Reema Masinissa
Race: Libyan
Type: Soldier
Avatar Rarity: Common
WAX Rarity: Common
Class: Fighter
Attack: 7
Defense: 7
Speed: 8
Tagline: "Peace is just an armistice in an endless war."
LORE
Date of Birth: 202 AD
Place of Birth: Leptis Magna
Backstory:
Born 202 AD in Leptis Magna, Reema is believed to be an illegitimate daughter of Emperor Severus, raised by legionnaires and priests. As a rebellious teenager, she fled dimensions seeking peace, only to discover incessant armed conflict wherever she landed.
To be Continued...
LINKS
OG RomanPunk on ETH OpenSea:
WAX Trading Card: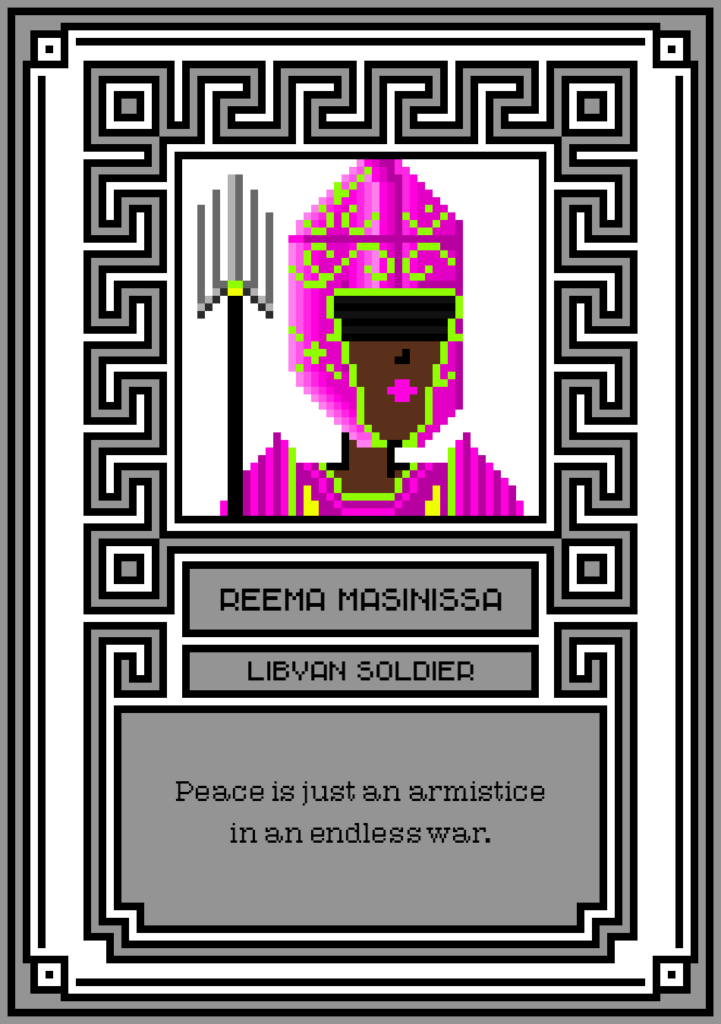 https://wax.atomichub.io/explorer/template/romanpunksio/623707
RomanPunk VX on Polygon OpenSea:
TBA
RomanPunk Fine Art on Algorand:
TBA