ID#: 892/1000
Name: Geil Latrocinia
Race: Vandal
Type: Centurion
Avatar Rarity: Common
WAX Rarity: Rare
Class: Fighter
Attack: 9
Defense: 9
Speed: 7
Tagline: "Peace is the crime of civilization; war is its virtue."
LORE
Date of Birth: 425 AD
Place of Birth: Carthago Nova
Backstory:
Born in 425 AD in Cartagena, Geil's mother experienced an immaculate conception by the angel Lucifer. Geil was raised among the 80,000 Vandals invading Africa, later becoming a military commander who is responsible for countless atrocities.
To be Continued...
LINKS
OG RomanPunk on ETH OpenSea:
WAX Trading Card: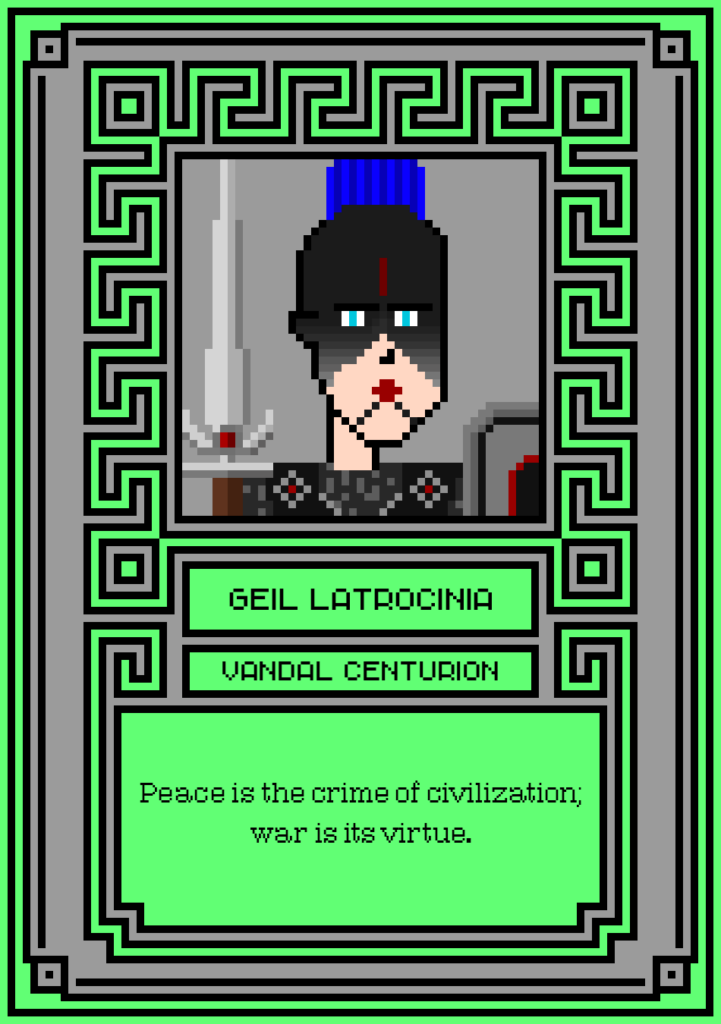 https://wax.atomichub.io/explorer/template/romanpunksio/623739
RomanPunk VX on Polygon OpenSea:
TBA
RomanPunk Fine Art on Algorand:
TBA