ID#: 916/1000
Name: Scout Scarila
Race: Vandal
Type: Gladiator
Avatar Rarity: Common
WAX Rarity: Common
Class: Fighter
Attack: 7
Defense: 7
Speed: 8
Tagline: "Close your eyes, forget your name, forget the world and go insane."
LORE
Date of Birth: 288 AD
Place of Birth: Calleva Atrebatum
Backstory:
Born 288 AD, Scout was born to parents exiled to Britannia after their defeat by Probus in 278 AD. Having won multiple archery contests, she was captured by time traffickers from a Romanesque 20th century AD alternate dimension to compete as a shopping mall gladiator.
To be Continued...
LINKS
OG RomanPunk on ETH OpenSea:
WAX Trading Card: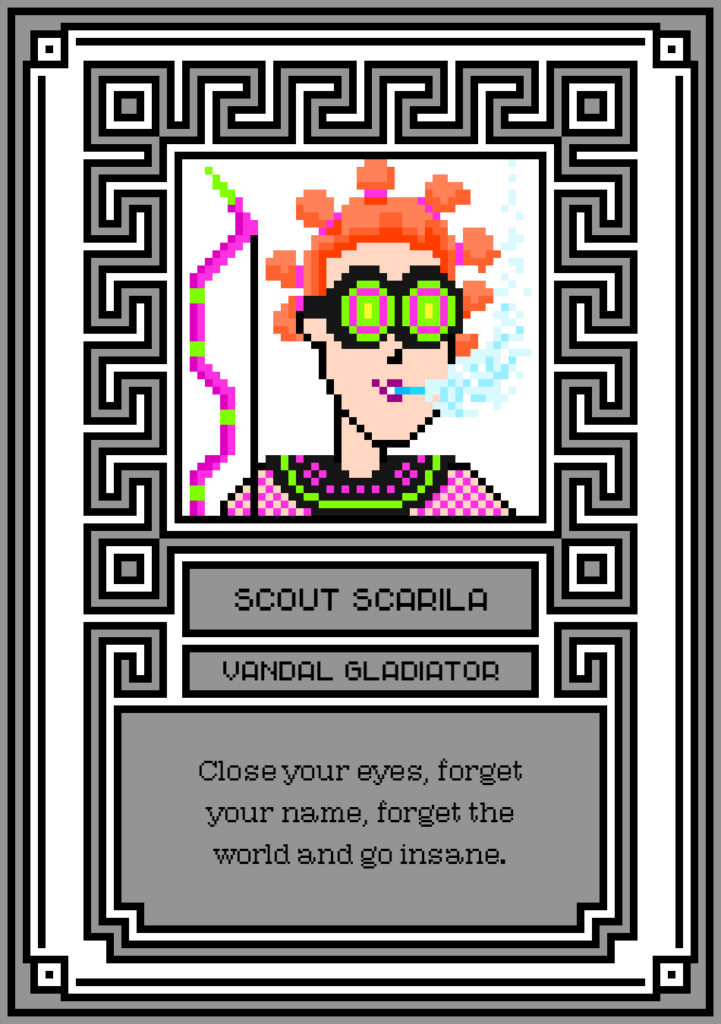 https://wax.atomichub.io/explorer/template/romanpunksio/637815
RomanPunk VX on Polygon OpenSea:
TBA
RomanPunk Fine Art on Algorand:
TBA