ID#: 942/1000
Name: Suma Souban
Race: Egyptian
Type: Gladiator
Avatar Rarity: Common
WAX Rarity: Common
Class: Fighter
Attack: 7
Defense: 7
Speed: 8
Tagline: "The beggar may sing before the thief."
LORE
Date of Birth: 207 BC
Place of Birth: Apollonia
Backstory:
Born 207 BC in the port city of Apollonia, Suma was a servant woman caught stealing from a wealthy Roman merchant. For this, she lost her right hand and was pressed into service as a scissor class gladiator in Rome.
To be Continued...
LINKS
OG RomanPunk on ETH OpenSea:
WAX Trading Card: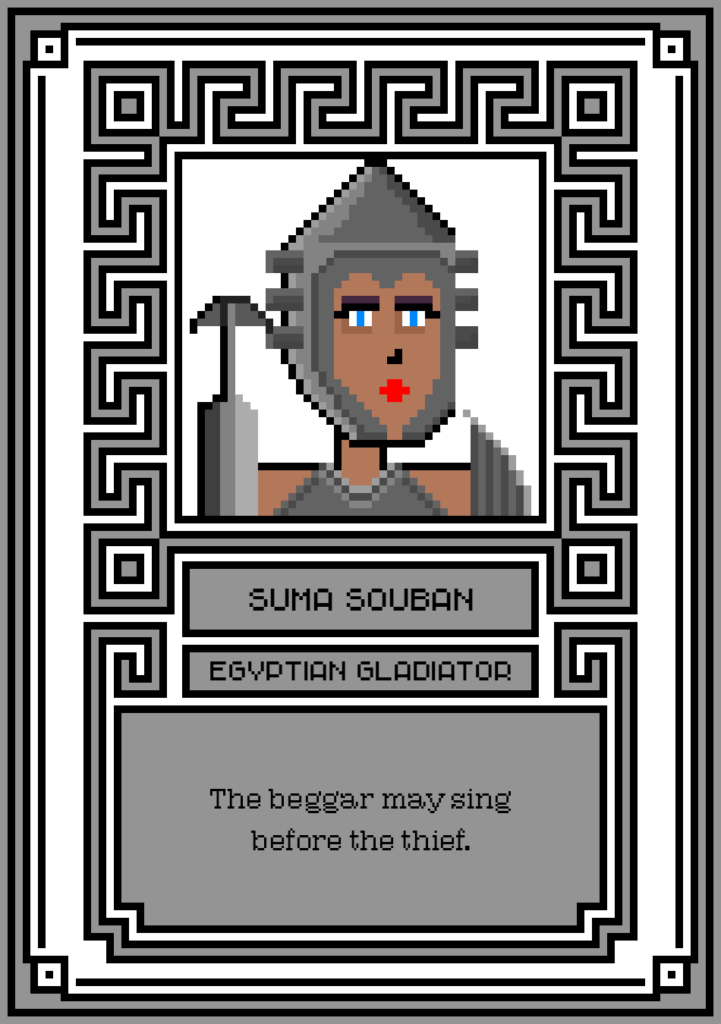 https://wax.atomichub.io/explorer/template/romanpunksio/640934
RomanPunk VX on Polygon OpenSea:
TBA
RomanPunk Fine Art on Algorand:
TBA