ID#: 252/1000
Name: Nyssa Fantasma
Race: Phrygian
Type: Servant
Avatar Rarity: Common
WAX Rarity: Rare
Class: Civilian
Attack: N/A
Defense: N/A
Speed: N/A
Tagline: "Forever a servant to the mystical revelries of disguise."
LORE
Date of Birth: 25 BC
Place of Birth: Tavium
Backstory:
Born 25 BC in Tavium, Nyssa is a skilled seamstress and reveled in creating elaborate costumes for herself and others to wear at masked soirees. She was known for her ethereal beauty and her ability to transform into any character – past, present or future.
To be Continued...
LINKS
OG RomanPunk on ETH OpenSea:
WAX Trading Card: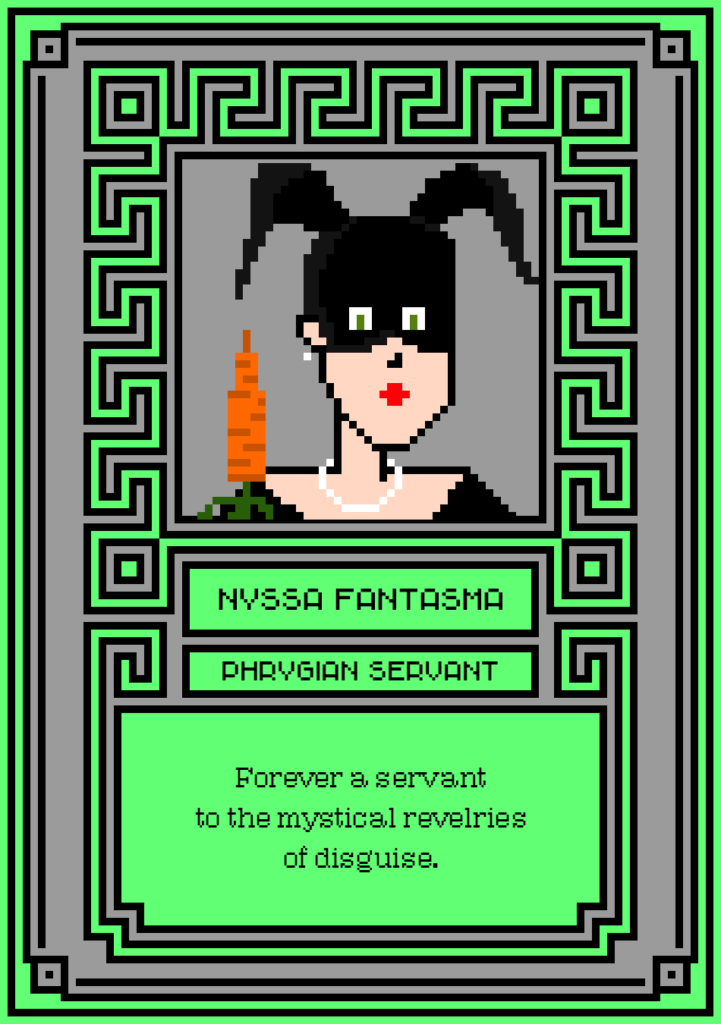 https://wax.atomichub.io/explorer/template/wax-mainnet/romanpunksio/655041
RomanPunk VX on Polygon OpenSea:
TBA
RomanPunk Fine Art on Algorand:
TBA