ID#: 253/1000
Name: Lanny Locksley
Race: Briton
Type: Freedman
Avatar Rarity: Common
WAX Rarity: Rare
Class: Civilian
Attack: N/A
Defense: N/A
Speed: N/A
Tagline: "Steal from the rich to give it to the bar."
LORE
Date of Birth: 525 AD
Place of Birth: Camulodunum
Backstory:
Born 525 AD in Camulodunum, Lanny is a notorious alcoholic cat burglar who audaciously stole from ex-Roman garrisons. A legend among thieves, known for daring heists and unbreakable streak of luck, Lanny spent all his money buying rounds of drinks for entire villages.
To be Continued...
LINKS
OG RomanPunk on ETH OpenSea:
WAX Trading Card: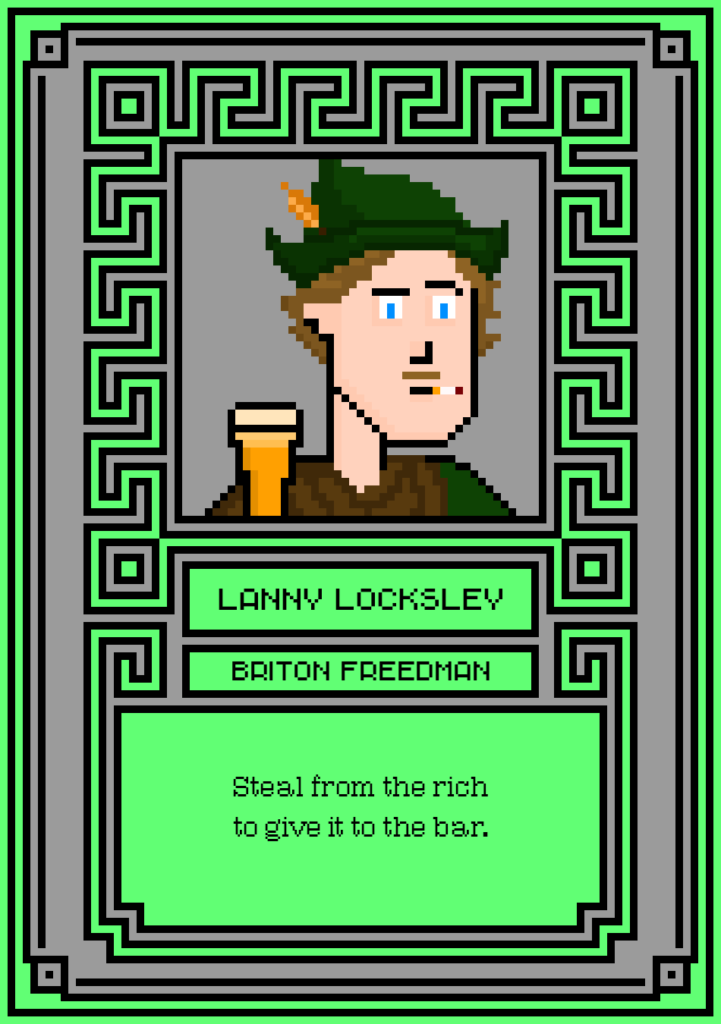 https://wax.atomichub.io/explorer/template/wax-mainnet/romanpunksio/655767
RomanPunk VX on Polygon OpenSea:
TBA
RomanPunk Fine Art on Algorand:
TBA