ID#: 271/1000
Name: Gaius Dubois
Race: Aquitanian
Type: Patrician
Avatar Rarity: Common
WAX Rarity: Rare
Class: Civilian
Attack: N/A
Defense: N/A
Speed: N/A
Tagline: "This is not a cyberpipe."
LORE
Date of Birth: 185 AD
Place of Birth: Burdigala
Backstory:
Born 185 AD in Burdigala, Gaius is the prodigal son of the wealthy governor of Aquitania. He frequently disappears to alternate dimensions to indulge in drug and gambling fueled blenders, and is especially fond of cybergladiator contests from the distant future.
To be Continued...
LINKS
OG RomanPunk on ETH OpenSea:
WAX Trading Card: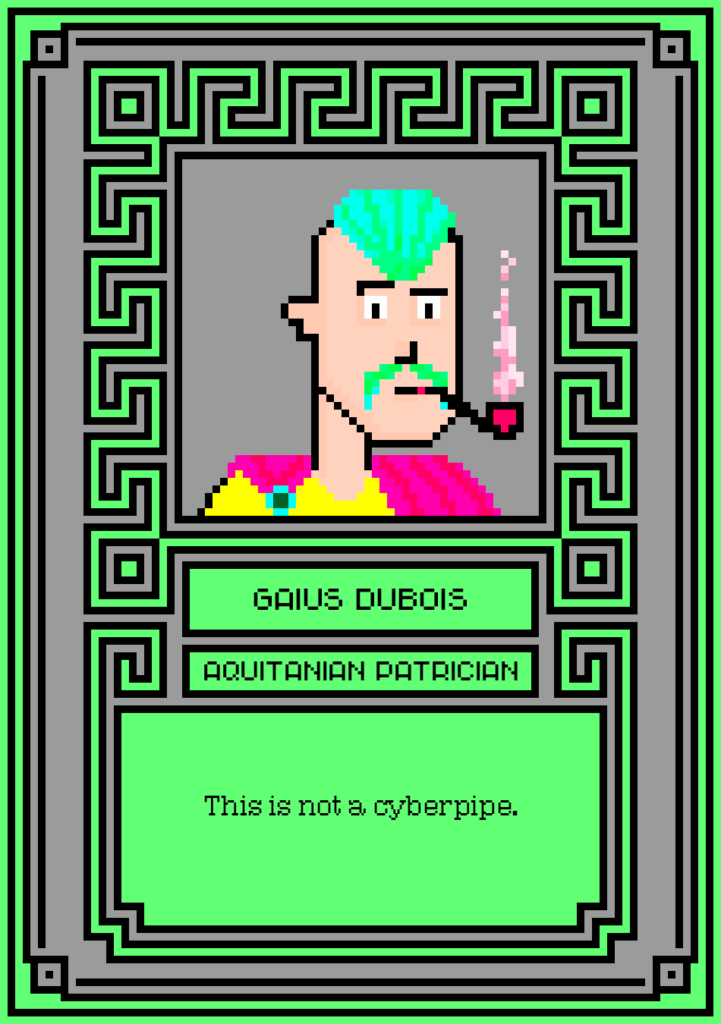 https://wax.atomichub.io/explorer/template/wax-mainnet/romanpunksio/675215
RomanPunk VX on Polygon OpenSea:
TBA
RomanPunk Fine Art on Algorand:
TBA