ID#: 273/1000
Name: Sextus Hefnerius
Race: German
Type: Patrician
Avatar Rarity: Common
WAX Rarity: Rare
Class: Civilian
Attack: N/A
Defense: N/A
Speed: N/A
Tagline: "I conquered, I saw, I came."
LORE
Date of Birth: 126 AD
Place of Birth: Colonia
Backstory:
Born 126 AD in Colonia, Sextus is a bath house owner and sculptor famous for his phallic figurines. A follower of Bacchus, he caroused across dimensions to celebrate Saturnalia in search of new models for his exquisite statues.
To be Continued...
LINKS
OG RomanPunk on ETH OpenSea:
WAX Trading Card: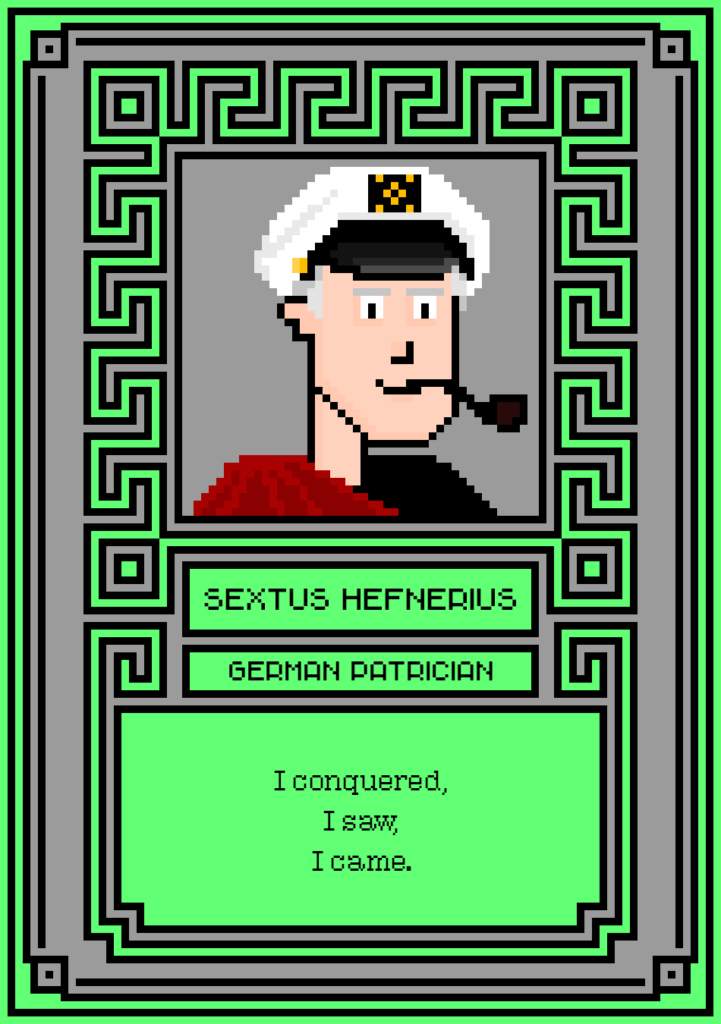 https://wax.atomichub.io/explorer/template/wax-mainnet/romanpunksio/675563
RomanPunk VX on Polygon OpenSea:
TBA
RomanPunk Fine Art on Algorand:
TBA