ID#: 561/1000
Name: Joe Satyrus
Race: Scythian
Type: Freedman
Avatar Rarity: Common
WAX Rarity: Common
Class: Civilian
Attack: N/A
Defense: N/A
Speed: N/A
Tagline: "If you ate today, thank a slave."
LORE
Date of Birth: 197 BC
Place of Birth: Nikonion
Backstory:
Born 197 BC in Nikonion, Joe was born a slave, toiling in the vast wheat fields of the steppe until one day he saved his master's life by killing a Pontic magistrate who had come to arrest and execute him for tax evasion. Freed, now Joe lives life on the run.
To be Continued...
LINKS
OG RomanPunk on ETH OpenSea:
WAX Trading Card: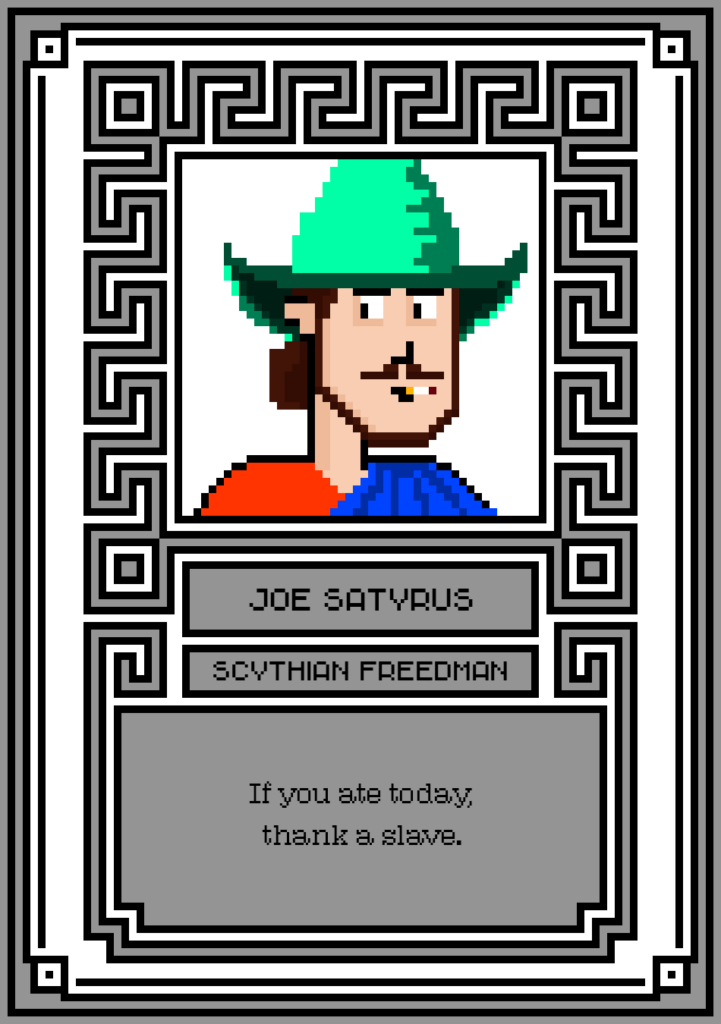 https://wax.atomichub.io/explorer/template/romanpunksio/637417
RomanPunk VX on Polygon OpenSea:
TBA
RomanPunk Fine Art on Algorand:
TBA