ID#: 910/1000
Name: Gamila Tallat
Race: Nabataean
Type: Gladiator
Avatar Rarity: Common
WAX Rarity: Common
Class: Fighter
Attack: 8
Defense: 7
Speed: 8
Tagline: "Never be too curious, you'll get a rude awakening."
LORE
Date of Birth: 201 BC
Place of Birth: Petra
Backstory:
Born 201 BC in Petra, Gamila was a servant of at the Temple of Dushara. One day she spoke a strange incantation which opened an interdimensional portal that transported her to a 28th century AD alternate dimension where she was forced to fight as a gladiator.
To be Continued...
LINKS
OG RomanPunk on ETH OpenSea:
WAX Trading Card: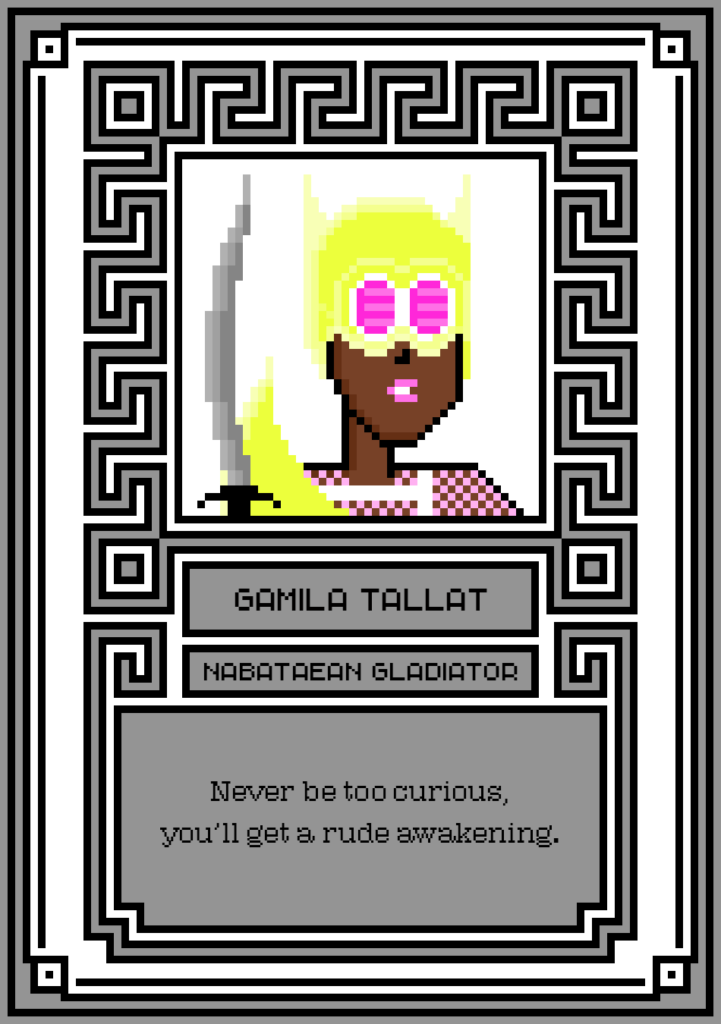 https://wax.atomichub.io/explorer/template/romanpunksio/637599
RomanPunk VX on Polygon OpenSea:
TBA
RomanPunk Fine Art on Algorand:
TBA