ID#: 870/1000
Name: Sega Solveig
Race: Nordic
Type: Soldier
Avatar Rarity: Common
WAX Rarity: Rare
Class: Fighter
Attack: 8
Defense: 7
Speed: 9
Tagline: "Warriors don't show their heart until the steel reveals it."
LORE
Date of Birth: 488 AD
Place of Birth: Gamla Uppsala
Backstory:
Born 488 AD in Gamla Uppsala, Sega was a mercenary vampire slayer for the Merovingian king, Clovis I, who forbid any under his command to cut their hair. Sega never married or bore children, devoting her curiously long life to the eradication of the undead scourge.
To be Continued...
LINKS
OG RomanPunk on ETH OpenSea:
WAX Trading Card: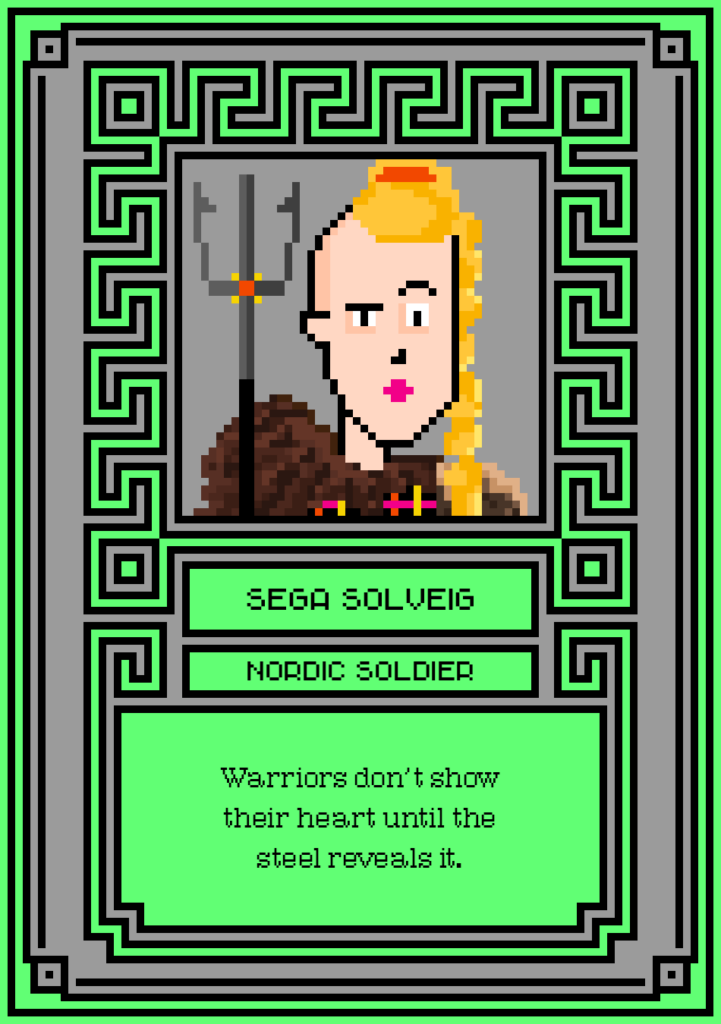 https://wax.atomichub.io/explorer/template/romanpunksio/620517
RomanPunk VX on Polygon OpenSea:
TBA
RomanPunk Fine Art on Algorand:
TBA