ID#: 872/1000
Name: Gaatha Gailavira
Race: Visigoth
Type: Soldier
Avatar Rarity: Common
WAX Rarity: Common
Class: Fighter
Attack: 7
Defense: 7
Speed: 8
Tagline: "Advanced technology is indistinguishable from magic."
LORE
Date of Birth: 418 AD
Place of Birth: Tolosa
Backstory:
Born 418 AD in Tolosa, Gaatha was a footsoldier who fought with King Theodoric I against Attila the Hun at the Battle of the Catalaunian Plains. She introduced advanced technology obtained from an interdimensional portal in Aurelianum to turn the tide of battle.
To be Continued...
LINKS
OG RomanPunk on ETH OpenSea:
WAX Trading Card: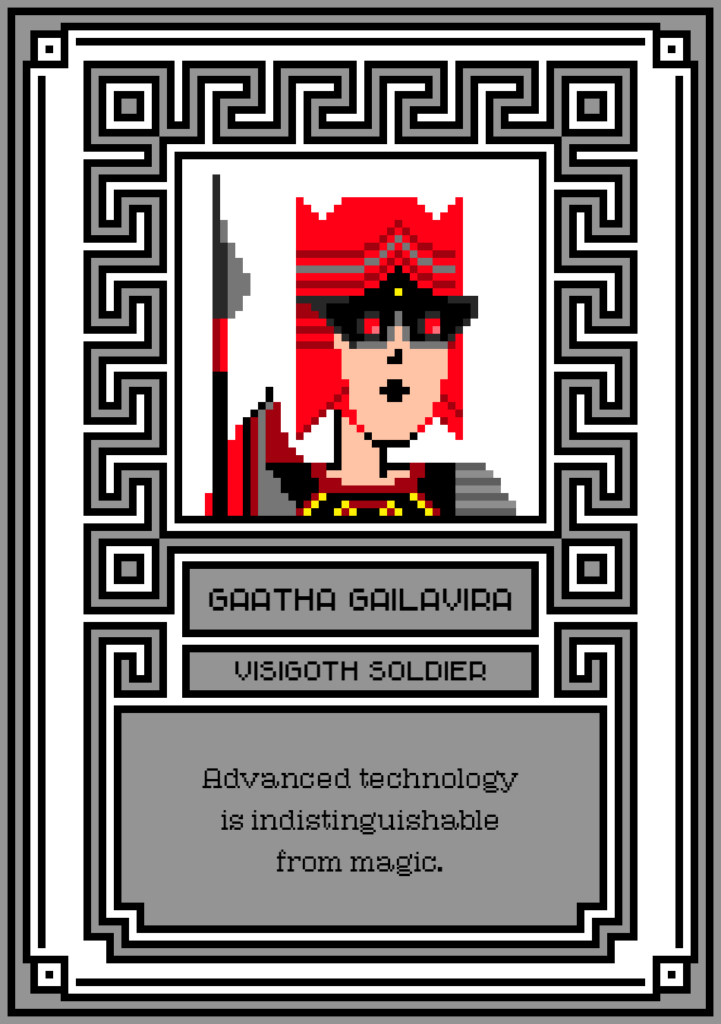 https://wax.atomichub.io/explorer/template/romanpunksio/620756
RomanPunk VX on Polygon OpenSea:
TBA
RomanPunk Fine Art on Algorand:
TBA