ID#: 874/1000
Name: Omarosa Duzi
Race: Visigoth
Type: Soldier
Avatar Rarity: Common
WAX Rarity: Rare
Class: Fighter
Attack: 9
Defense: 8
Speed: 8
Tagline: "Glory crowns the deeds of those exposed to toil and danger.."
LORE
Date of Birth: 321 BC
Place of Birth: Babylon
Backstory:
Omarosa, born 321 BC in Babylon, is an illegitimate child of Alexander the Great trained to kill from a young age. Fearing nothing, she volunteered to enter an interdimensional portal in an attempt to conquer more worlds in the name of her dying father.
To be Continued...
LINKS
OG RomanPunk on ETH OpenSea:
WAX Trading Card: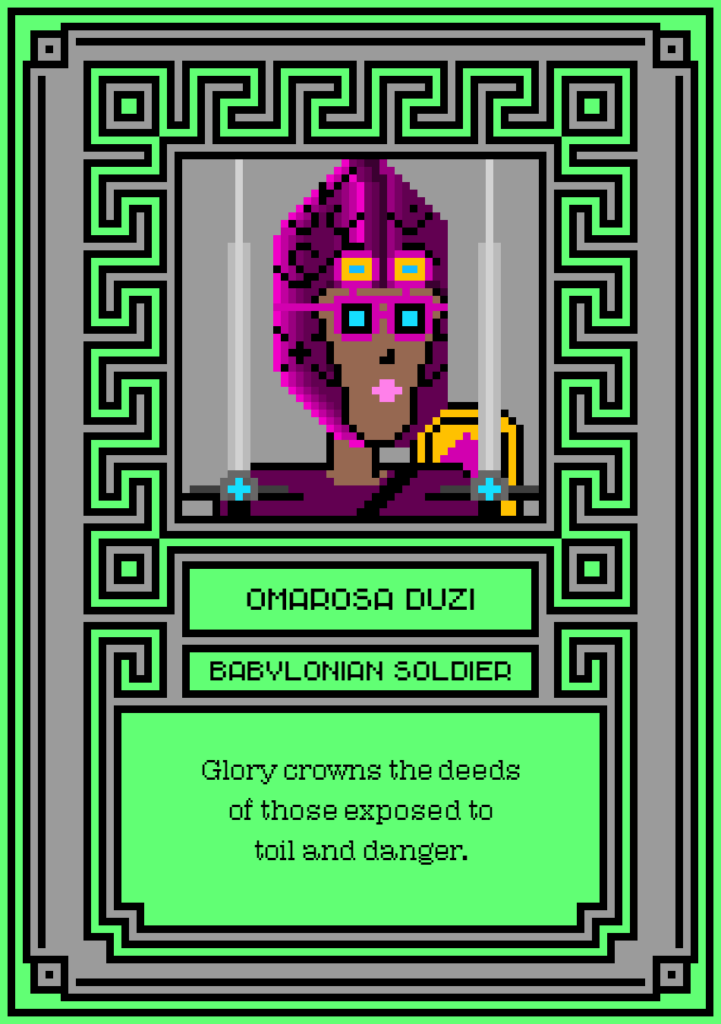 https://wax.atomichub.io/explorer/template/romanpunksio/621023
RomanPunk VX on Polygon OpenSea:
TBA
RomanPunk Fine Art on Algorand: