ID#: 896/1000
Name: Betty Mola
Race: Ethiopian
Type: Gladiator
Avatar Rarity: Common
WAX Rarity: Common
Class: Fighter
Attack: 7
Defense: 7
Speed: 8
Tagline: "Death is what happens to us while we are making other plans."
LORE
Date of Birth: 114 BC
Place of Birth: Yeha
Backstory:
Born 114 BC in Yeha, Betty joined Spartacus in the Third Servile War in search of her younger brother, Mussa. Upon defeat by the Romans, rather than face crucifixion, Betty was sent by Crassus to fight as a gladiator in a futuristic cybercolosseum.
To be Continued...
LINKS
OG RomanPunk on ETH OpenSea:
WAX Trading Card: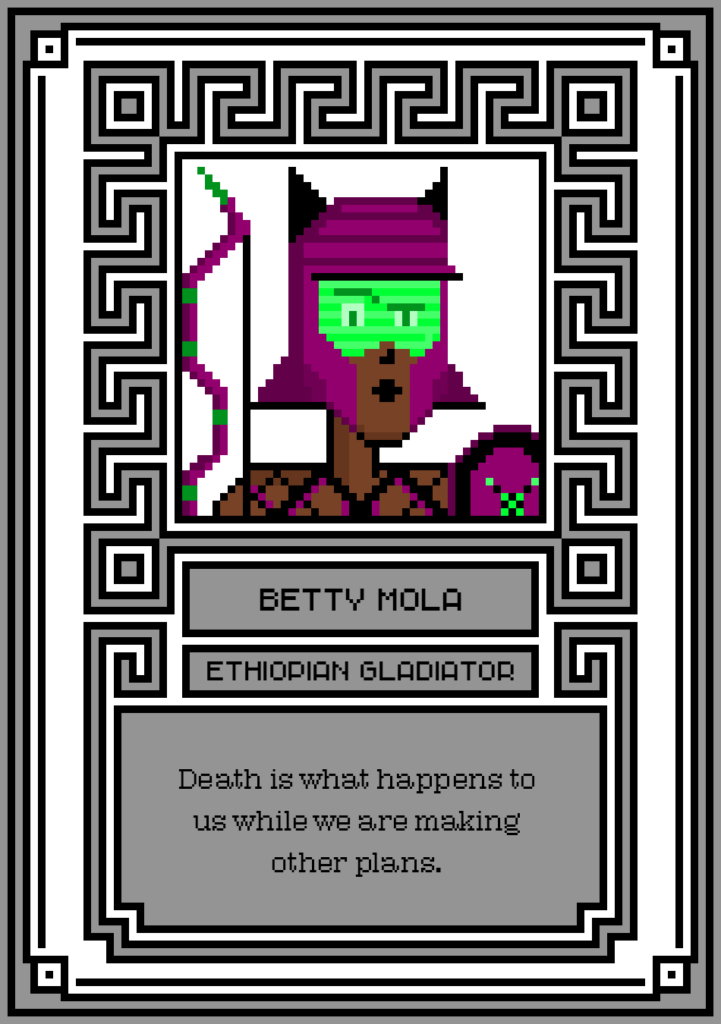 https://wax.atomichub.io/explorer/template/romanpunksio/626234
RomanPunk VX on Polygon OpenSea:
TBA
RomanPunk Fine Art on Algorand:
TBA