ID#: 901/1000
Name: Becky Buck
Race: Tarraconese
Type: Soldier
Avatar Rarity: Common
WAX Rarity: Rare
Class: Fighter
Attack: 9
Defense: 6
Speed: 8
Tagline: "I'm going to blast you so bad your grandchildren will be swiss cheese."
LORE
Date of Birth: 397 AD
Place of Birth: Pompaelo
Backstory:
Born 397 AD in Pompaelo and raised by bullfighters, Becky was kidnapped and pressed into service by Vandal invaders. While investigating the Temple of Alcántara, she was transported to an alternate dimension in a mid-21st century AD postapocalyptic wasteland.
To be Continued...
LINKS
OG RomanPunk on ETH OpenSea:
WAX Trading Card: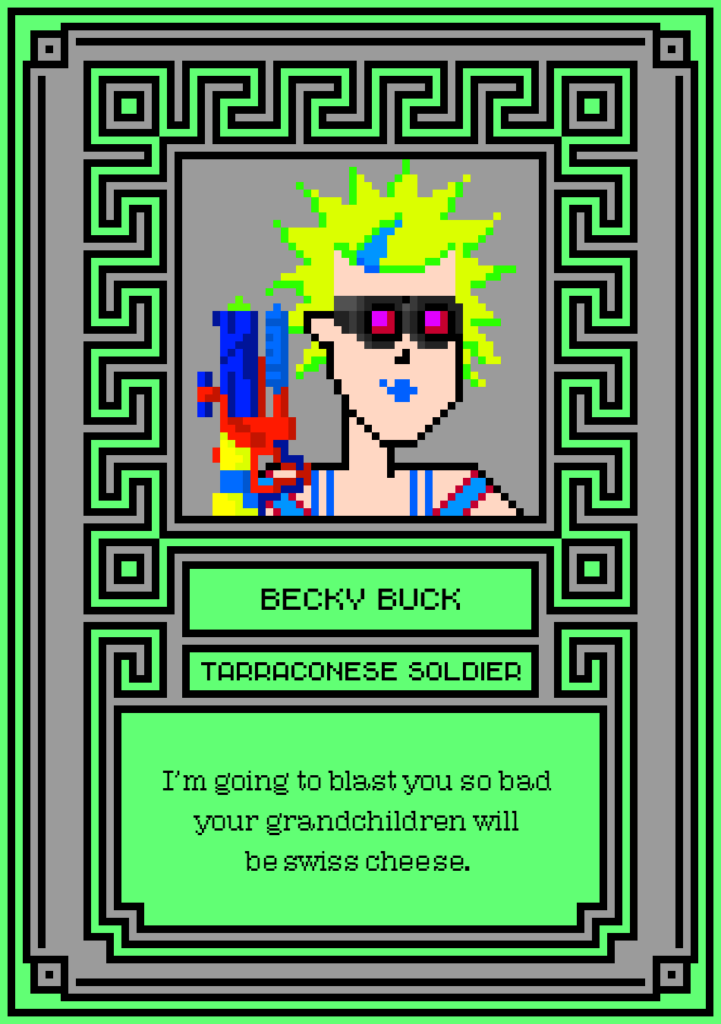 https://wax.atomichub.io/explorer/template/romanpunksio/626724
RomanPunk VX on Polygon OpenSea:
TBA
RomanPunk Fine Art on Algorand:
TBA