ID#: 903/1000
Name: Electra Olympias
Race: Macedonian
Type: Soldier
Avatar Rarity: Common
WAX Rarity: Rare
Class: Fighter
Attack: 8
Defense: 7
Speed: 9
Tagline: "There is nothing impossible to her who will try."
LORE
Date of Birth: 379 BC
Place of Birth: Pella
Backstory:
Born 379 BC in Pella, Electra taught Alexander the Great about killing and lovemaking until his jealous mother, Polyxena, had her cast into a pit of vipers and erased from history. Legend has it that she escaped through a subterranean interdimensional portal.
To be Continued...
LINKS
OG RomanPunk on ETH OpenSea:
WAX Trading Card: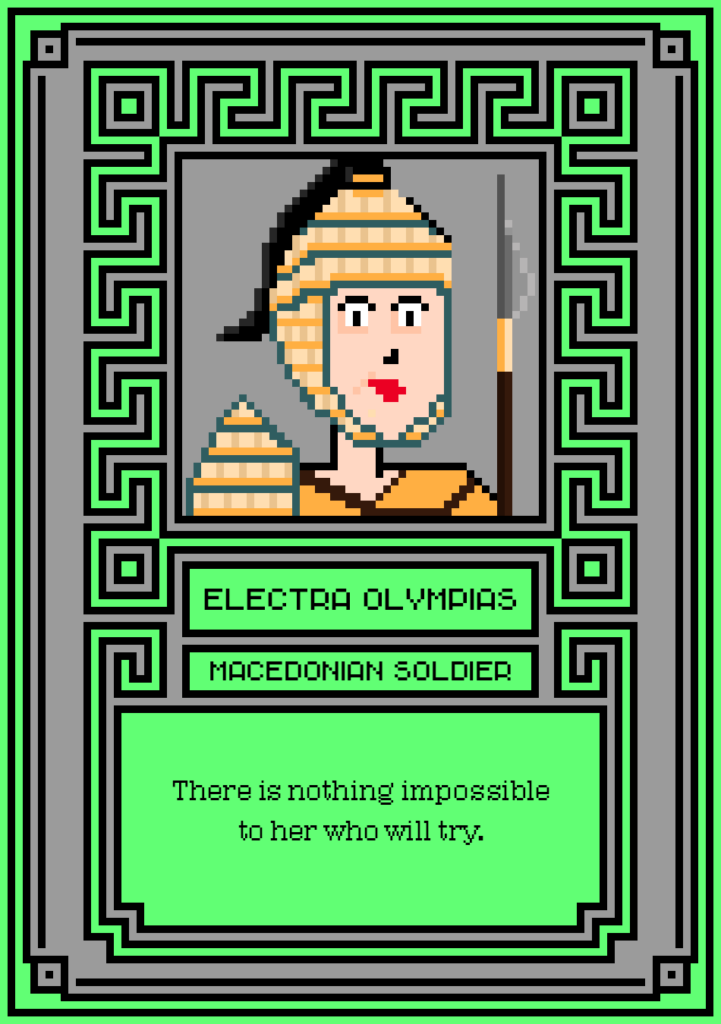 https://wax.atomichub.io/explorer/template/romanpunksio/626756
RomanPunk VX on Polygon OpenSea:
TBA
RomanPunk Fine Art on Algorand:
TBA