ID#: 912/1000
Name: Bert de Bock
Race: Belgic
Type: Gladiator
Avatar Rarity: Common
WAX Rarity: Common
Class: Fighter
Attack: 7
Defense: 6
Speed: 8
Tagline: "Better to die standing than live crawling."
LORE
Date of Birth: 240 AD
Place of Birth: Durocortorum
Backstory:
Born 240 AD in Durocortorum, Bert was loyal to the breakaway Gallic Empire which lost to Emperor Aurelian at the Battle of Châlons in 274. Refusing to capitulate, he was sent to battle in the gladiator pits of Rome.
To be Continued...
LINKS
OG RomanPunk on ETH OpenSea:
WAX Trading Card: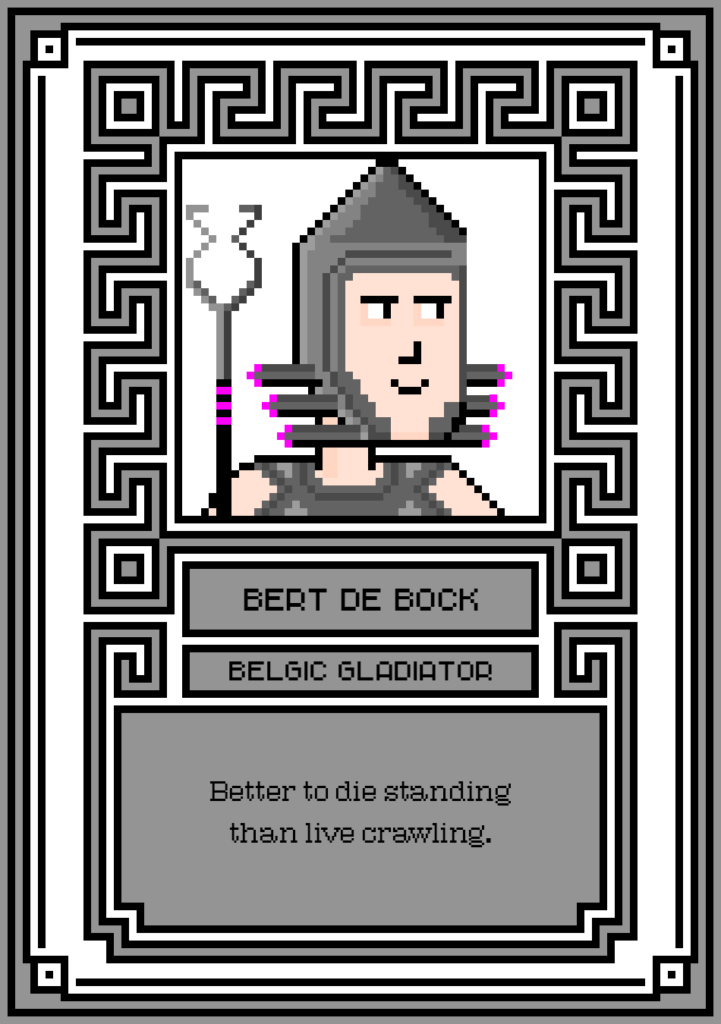 https://wax.atomichub.io/explorer/template/romanpunksio/637797
RomanPunk VX on Polygon OpenSea:
TBA
RomanPunk Fine Art on Algorand:
TBA