ID#: 922/1000
Name: Tina Thrasamund
Race: Vandal
Type: Centurion
Avatar Rarity: Common
WAX Rarity: Rare
Class: Fighter
Attack: 8
Defense: 7
Speed: 9
Tagline: "A petty thief is enslaved; a great brigand rules the world."
LORE
Date of Birth: 405 AD
Place of Birth: Pelso
Backstory:
Born 405 AD in Pelso, Tina was the illegitimate daughter of Godigisel and a servant woman. Interdimensional traveler and half sister to King Genseric, she led Vandal troops razing cities across Spain, Africa and Italy, culminating in the great Sack of Rome in 455 AD.
To be Continued...
LINKS
OG RomanPunk on ETH OpenSea:
WAX Trading Card: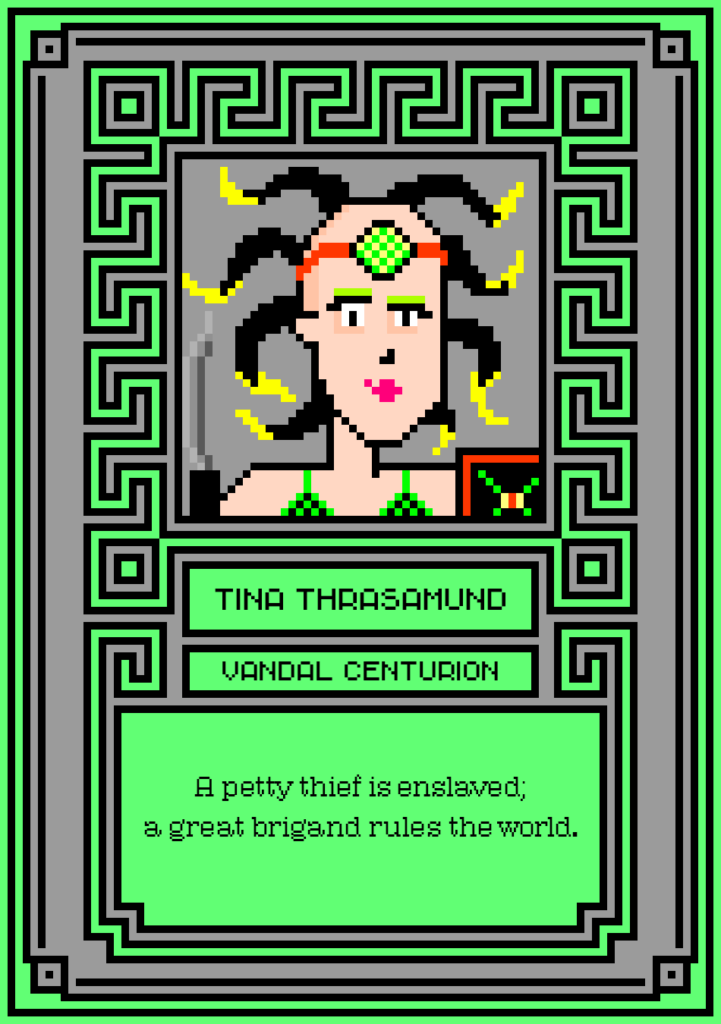 https://wax.atomichub.io/explorer/template/romanpunksio/639819
RomanPunk VX on Polygon OpenSea:
TBA
RomanPunk Fine Art on Algorand:
TBA