ID#: 927/1000
Name: Gisel Gelimer
Race: Vandal
Type: Soldier
Avatar Rarity: Common
WAX Rarity: Rare
Class: Fighter
Attack: 7
Defense: 9
Speed: 7
Tagline: "It's not fair, to deny me of the cross I bear that you gave to me."
LORE
Date of Birth: 321 AD
Place of Birth: Sirmium
Backstory:
Born 321 AD in Sirmium, Gisel was a lover of a young Constantius II who refused to publicly acknowledge her existence. In a jealous rage, she learned the art of war, joining the forces of Magnentius. After losing in the Battle of Mursa, Gisel was enslaved as a gladiator in the emperor's stable.
To be Continued...
LINKS
OG RomanPunk on ETH OpenSea:
WAX Trading Card: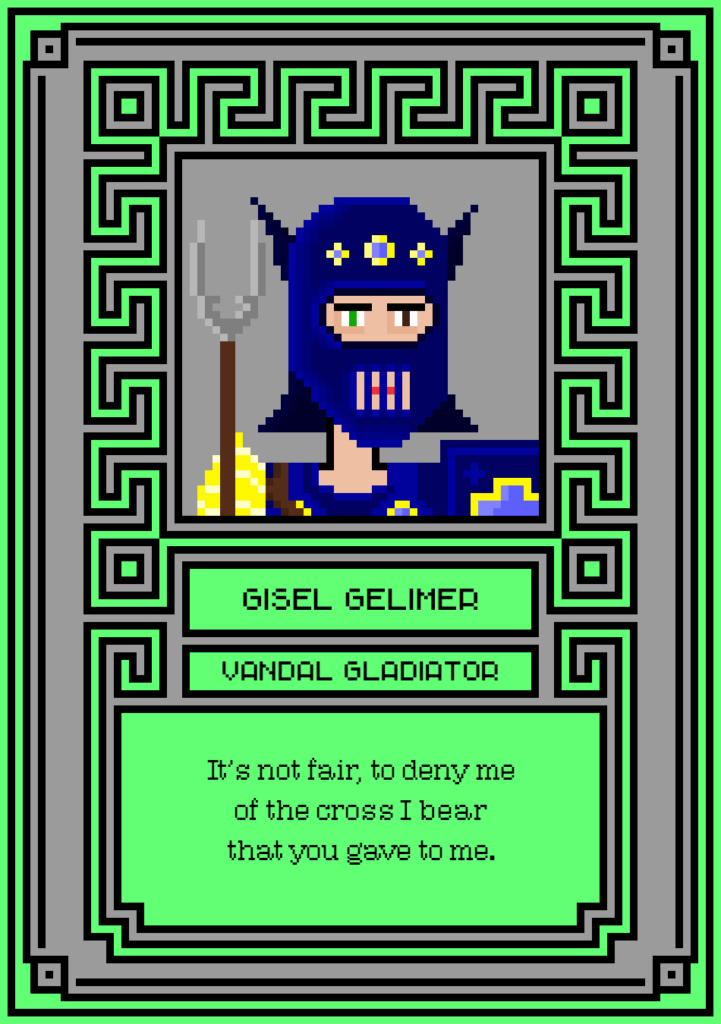 https://wax.atomichub.io/explorer/template/romanpunksio/638547
RomanPunk VX on Polygon OpenSea:
TBA
RomanPunk Fine Art on Algorand:
TBA